The 14th Eagle Island Experience Festival is returning to Eagle Island State Park on May 17th and 18th.
Often referred to as the "hippie festival", EIEF embraces the peace and love of that movement in a family friendly setting.
This year we are excited to be teaming up with The Idaho Foodbank. The Idaho Foodbank is an independent nonprofit organization that has worked with a network of partner agencies to distribute free emergency food to individuals and families in need for 30 years.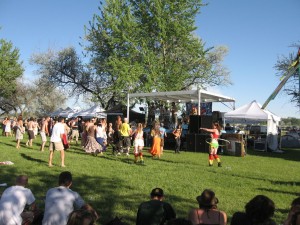 Bring your low back lawn chair, enjoy a cold beverage from our beer garden and spend part of your day at our beautifully situated Main Stage. Visual arts, experiences and belly dancers are always a part of the festival. Nearly 70 arts, crafts, information and select food vendors will be joined by roving artisans, performers and…you! Ask the three to five thousand guests who join us each year, EIEF is as inclusive as you wish.
Cost is $5 for the festival, $2 with 3 cans of food for The Idaho Foodbank. Admission to Eagle Island State Park for each car is $5 (this is a separate charge)