Helping Hands 4-H Club Garage Sale to Benefit Beef Counts and Feed Idaho's Hungry
June 14 @ 8:00 am

-

5:00 pm
Event Navigation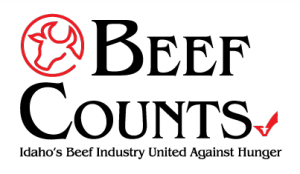 When 4-Hers from the Helping Hands 4-H Club visited the Idaho Foodbank earlier this year, they learned one in six of Idaho's residents are food insecure, meaning they lack reliable access to a sufficient quantity of affordable, nutritious food. One in four of Idaho's children experience hunger. In addition, they learned the Idaho Foodbank and its partner agencies provide emergency food for those hungry Idahoans across our state.
Realizing food insecurity is happening around them and in their local communities, the 4-Hers decided they could do something about it. They are raising money through a community garage sale. On Saturday, June 14, 2014, from 8 a.m.-5 p.m., you can come shop with Helping Hands 4-H Club at the junctions of Highways 72 and 30 in New Plymouth (5499 S. Highway 30).
All the proceeds will be used to purchase and raise a beef animal with the goal of selling that animal at market weight. The cash will be donated to Beef Counts, and turned into wholesome, nutrient-rich beef to be distributed through the Idaho Foodbank. Beef Counts, a program established in 2010 by the Idaho beef industry, provides the Idaho Foodbank with a consistent source of high quality protein, as that is one of their greatest needs.
"Finding out many children their own ages didn't know where their next meal would come from really made an impact on our 4-H kids," says Katrina Johnston, Helping Hands 4-H Club leader. "They decided they could definitely help out by raising money for Beef Counts.
"The program really goes well with the 4-H motto of using our head, heart, hands and health to better serve others," she adds.
The community garage sale will feature furniture, household items, men's, women's and children's clothing, toys, books and miscellaneous home goods. In addition, Western and English riding tack, and livestock tools and equipment are going to be for sale.
Come find your next treasure and help raise money for our hungry friends and neighbors in Idaho!