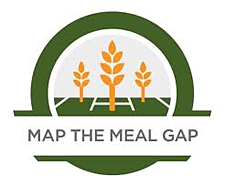 ---
The recession is officially over, but not for millions of working poor who do not always have enough money to buy food for the family, according to a new report by Feeding America, a hunger-relief charity.
The report, based on 2012 federal survey data on 44,000 households, says 252,000 Idahoans are "food insecure" — people who sometimes eat less, go hungry or eat less nutritious meals because they can't afford to eat better. The economy may be getting better, but the needs of Idahoans remains consistent.
"Map the Meal Gap" estimates the rate of food insecurity for both the general population and, separately, for children under the age of 18. The estimates are calculated at both the county and congressional-districtlevel for the entire U.S. It is the only study to report food-insecurity data at the county level. The Idaho Foodbank is part of the Feeding America network.
---
Idaho Statewide Data by County
---