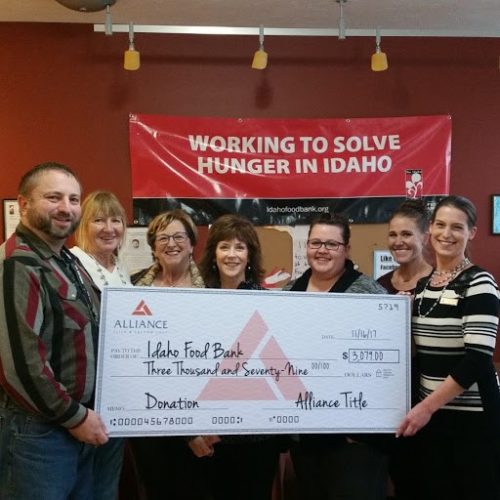 Alliance Title locations all over the state rallied together in October and November to do something pretty remarkable.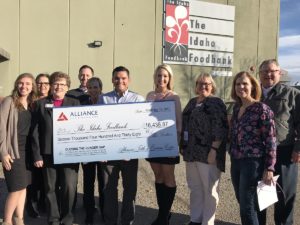 What started as a can-struction contest — with branches designing art out of canned goods to attract attention to the problem of hunger in their communities — became so much more.
In the end, branches from Boise to Lewiston and Pocatello all came together to raise nearly $23,000! In the end, their total was enough to provide the food for more than 114,000 meals. They also collected food brought in by customers and clients. The 9,000 pounds of food they collected is already filling pantries all over our state.
Thank you to Alliance Title for showing what one company can do when they work with their communities to make a difference!