Andrea's Birthday Food and Fund Drive
Sponsored by Andrea Cronrath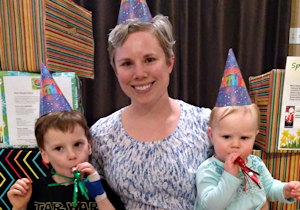 Your Transaction is Secured

Help Feed Hungry Idahoans!
Birthdays are a great time to get excited: presents, parties, cake and ice cream! I've always been so blessed in my life with never having to worry about having enough to have a great birthday. Please consider a gift to The Idaho Foodbank, either food or an online donation. (The kids and I will be happy to pick up any food donations!) It will be the gift that keeps on giving, and will make my birthday (and those of many others) truly special.
My goal is $330 in honor of my 33rd birthday. Any gift (no matter the amount) is appreciated!