Welcome to the Idaho Foodbank satellite programming evaluation and reporting training module page! This training module will give you an understanding of the participant survey design and the waiver, survey and enrollment form administration process. This module will also explain the key action steps satellite partners must take after the Cooking Matters course or Cooking Matters at the Store tour is completed.
First, review the Satellite Partner Cooking Matters Evaluation & Reporting Video to gain a visual understanding of the documents and surveys administered on the first and the last days of your Cooking Matters courses and Cooking Matters at the Store tours.
Second, review the documents below as they coordinate with the documents mentioned in the Satellite Partner Training Module #3 Cooking Matters Evaluation and Reporting module video:
Submit the Cooking Matters End of Course Reporting Satellite Form:
Cooking Matters Coordination Timeline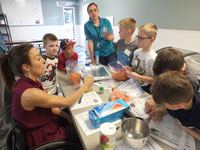 Curriculum, scheduling courses/tours, recruitment and working with host sites.
Learn More >>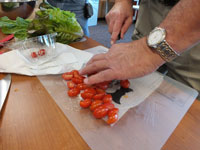 Survey administration and required forms for Cooking Matters programming.
You are here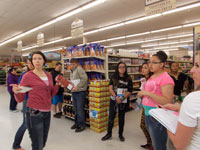 Course materials to help recruit, train, and retain volunteers.
Learn More >>