Boise Kind Day City-Wide Food Drive
June 22, 2019 @ 8:00 am

-

6:00 pm

MDT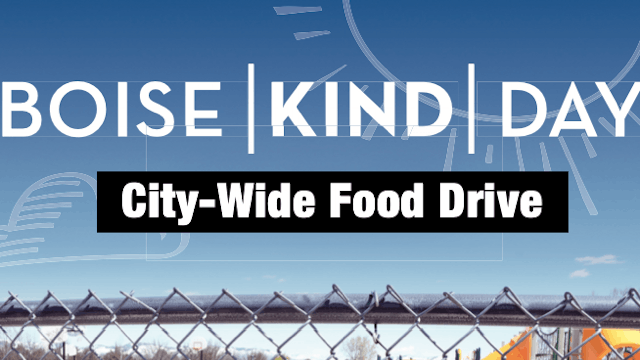 City-Wide Food Drive!
The inaugural Boise Kind Day is June 22, and with your participation in The Idaho Foodbank's city-wide food drive, we can make it the kindest day in Boise history!
What is Boise Kind?
Boise Kind is a collaborative initiative between the City of Boise, community members, business leaders and non-profits aimed at protecting and promoting our community's core values and ensuring that Boise remains a kind and welcoming city.
It is aimed at:
Fostering a kind, welcoming community through encouraging acts of kindness
Preserving our core values
Helping individuals moving here understand what it means to be a Boisean
How to participate? 
This week you can join in The Idaho Foodbank's city-wide food drive! Click below for Boise metro area map where you can drop off food.
Most Needed Items: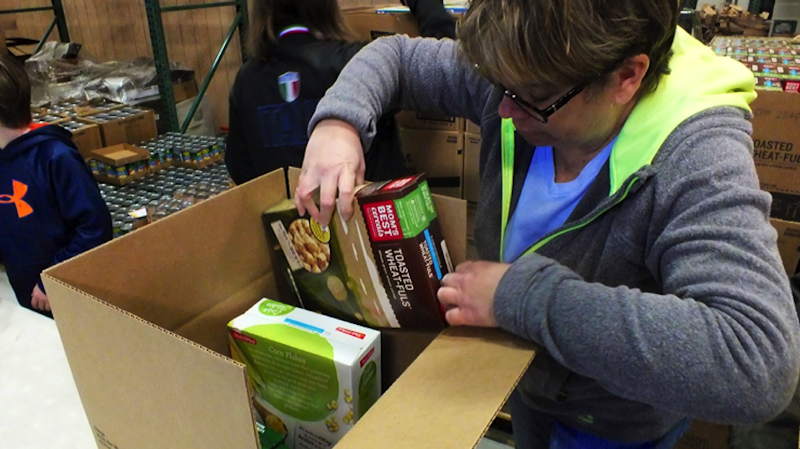 The USDA Dietary Guidelines for Americans recommends that adults and children regularly consume foods that are high in fiber, vitamins and minerals while low in calories, salt, fat and sugar. For optimal health, everyone should aim for a diet comprised of 50% fruits and vegetables. Consider making a food donation that resembles USDA's MyPlate. You can help to not just feed but nourish Idaho's hungry!
Fruits and Vegetables
Canned vegetables
Fruits canned in juice or extra light syrup
100% fruit and/ or vegetable juices
Tomato products and pasta sauces
Grains
Whole grain pasta
Regular or instant brown rice
Plain oats/oatmeal
Whole grain cereals with low sugar
Pantry Staples
Canola or other cooking oils
Whole wheat or all-purpose flour
Baking powder and baking soda
Dried herbs and spices
Sugar
Proteins
Canned or dried beans and peas
Unsalted nuts
Canned meats and fish (low sodium)
Canned meals(soup, stew, chili, etc.)
Peanut or other nut butters
Dairy
These items must be boxed, canned, or dehydrated so they are shelf-stable
Non-fat or low-fat milk
Milk alternatives (rice, soy, almond)
Personal Care Items
Toilet paper
Diapers
Toothpaste and toothbrushes
Soap and Shampoo
Deodorant