Feed the Need 2020 – Lewiston
October 1, 2020

-

October 31, 2020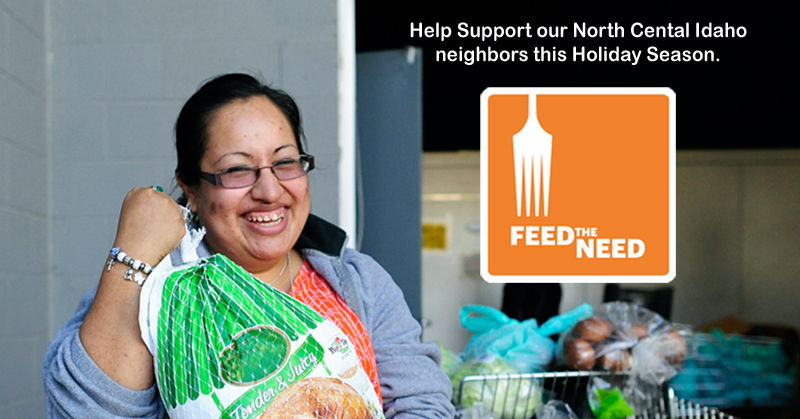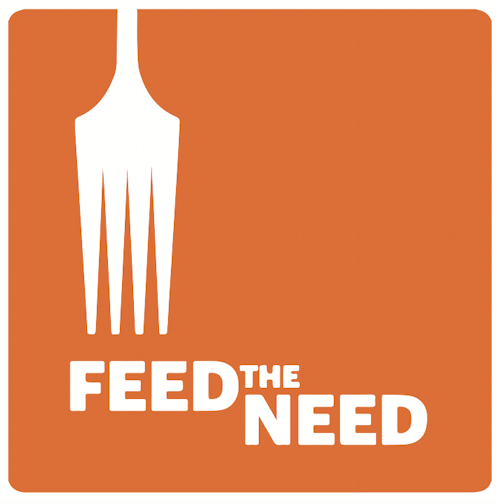 The holiday season will be upon us before we know it. For many of us, it's a season of joy, thankfulness and giving. But for our neighbors, many of them still out of work, who suffer from food insecurity, it can be a season of stress and worry. There are several contributing factors, from school-age kids being out on break to friends and relatives visiting over the holidays. Regardless of the reasons, the demand for food assistance over the holidays increases significantly. Hence, the Feed the Need campaign in October. Please join The Idaho Foodbank in this food and fund drive benefiting our partner agencies in the five-county region of North Central Idaho, consisting of Clearwater, Idaho, Latah, Lewis and Nez Perce counties.
Did you know, due to the power of our network, The Idaho Foodbank can provide five meals for each $1.00 donated? Every single donation has a big impact as The Idaho Foodbank works towards our vision of a hunger-free Idaho. Point-of-sale donation requests are a fantastic way to support the Feed the Need campaign. It is important to note that food collected in communities outside Lewiston will be donated to our partner agencies in that area. For example, food collected in Orofino will go to our partner agency in Orofino. Funds collected will go to The Idaho Foodbank to support the programs we administer throughout North Central Idaho. Those include Backpack, Cooking Matters, Mobile Pantry, School Pantry and Senior Nutrition.
We sincerely hope you will partner with The Idaho Foodbank in October to Feed the Need this holiday season!
Sponsors
A&W - Moscow
Arby's - Clarkston
Arby's - Lewiston
Arby's - Lewiston
Arby's - Moscow
B and B Pools
Barney's Harvest Foods
CHS Primeland Lewiston Kendrick Grangeville
Clearwater Paper Corp.
Clearwater Power
Nez Perce Tribal Gaming Enterprises
Orofino Builders Supply Orofino Kamiah Grangeville
Orofino Market Place
Red Lion Hotel Lewiston
State Farm Insurance - Steve Forge
Taco Time - Clarkston
Taco Time - Lewiston
Taco Time - Moscow
Washington Trust Bank
Online Donations