March 1, 2022

-

March 31, 2022
Idaho Kind Corporate Challenge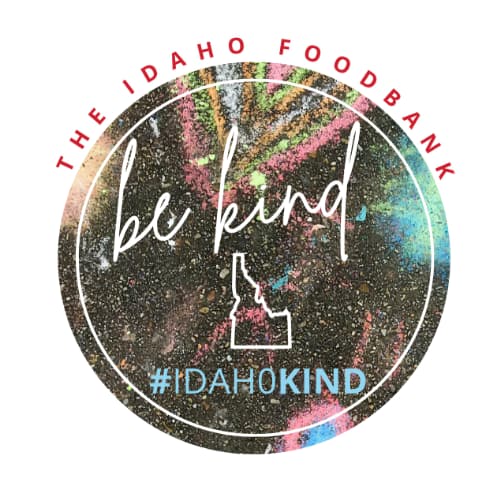 The goal of this campaign is to raise the food and funds for 2 million meals in March and to show 1,000 acts of kindness. We encourage individuals to engage in their communities by giving monetarily and/or making an act of kindness such as volunteering or publicly supporting hunger relief and thus their neighbors. We invite corporations to participate by joining our Idaho Kind Corporate Challenge.
Acts of kindness are not limited to The Foodbank, we want kindness to be felt everywhere and know that every act is contagious.
We hope that every Idahoan will join the #IdahoKind Challenge by completing and sharing acts of kindness on social media with #IdahoKind to inspire others.
[divider style="shadow"]
Thank you to our Idaho Kind 2022 Corporate Challenge Sponsors!