Stinker Stores Stomp Out Hunger 2020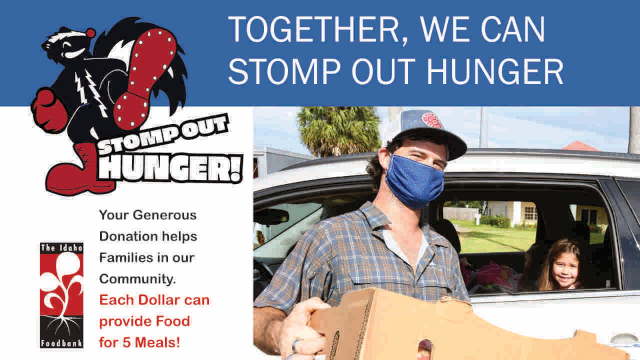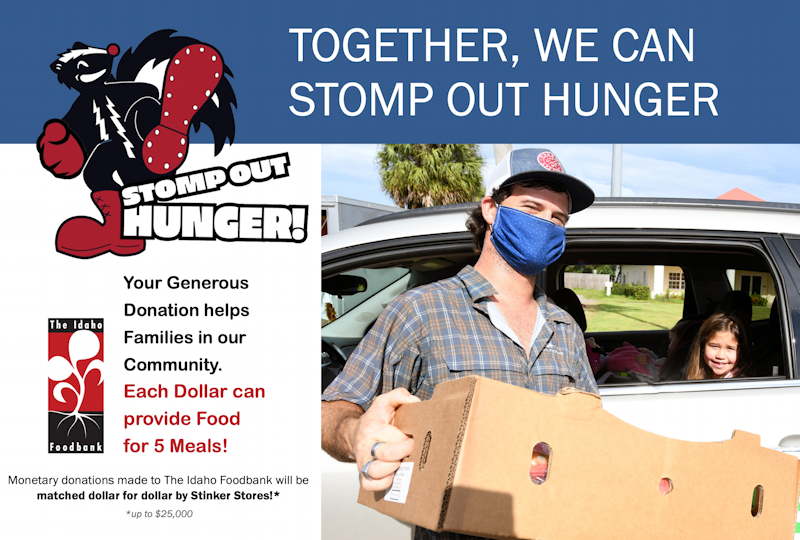 This year's Stomp Out Hunger campaign runs from November 6 through November 16 at all Stinker Stores in Idaho.  Donate $1.00 with your purchase and Stinker will match it! Just $1 can help provide the food for 5 meals for hungry Idahoans. Stores will be competing to raise the most funds, with a celebration of the final gift coming at the end of the month.
This the 11th year for this annual event that has raised funds to provide food for more than 2.1 million meals to Idahoans facing food insecurity.