Stinker Stores Stomp Out Hunger 2018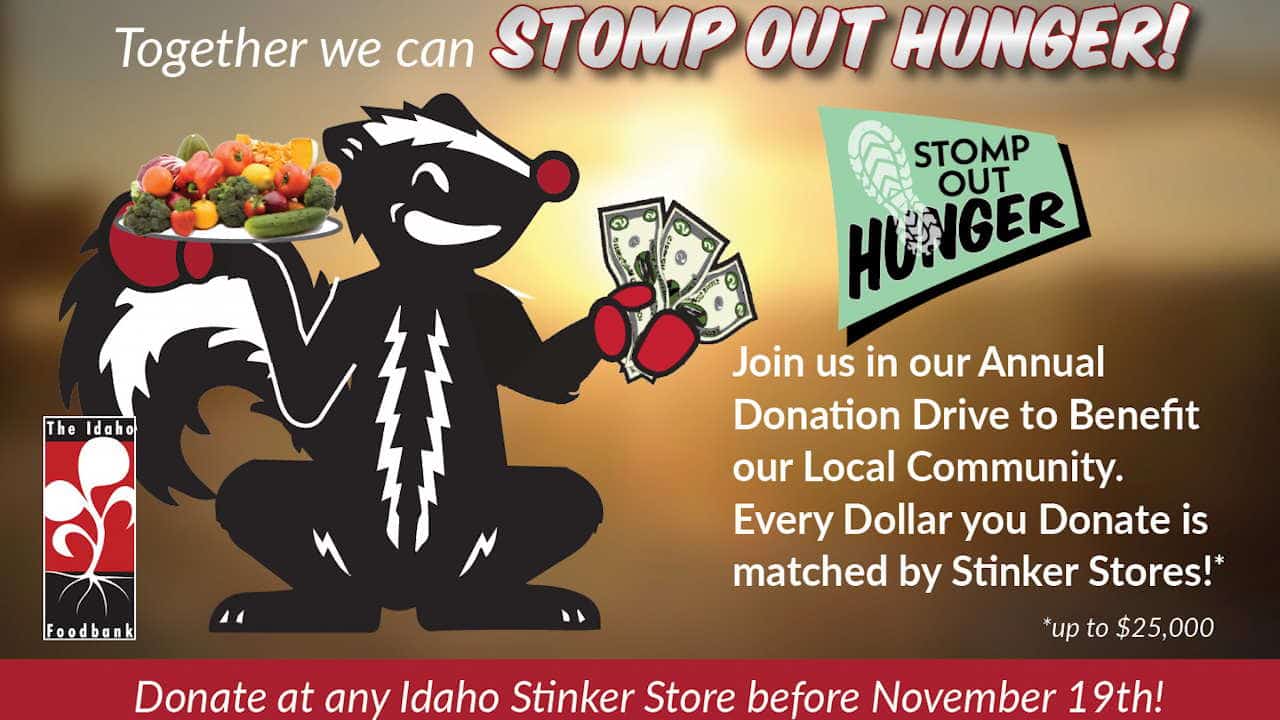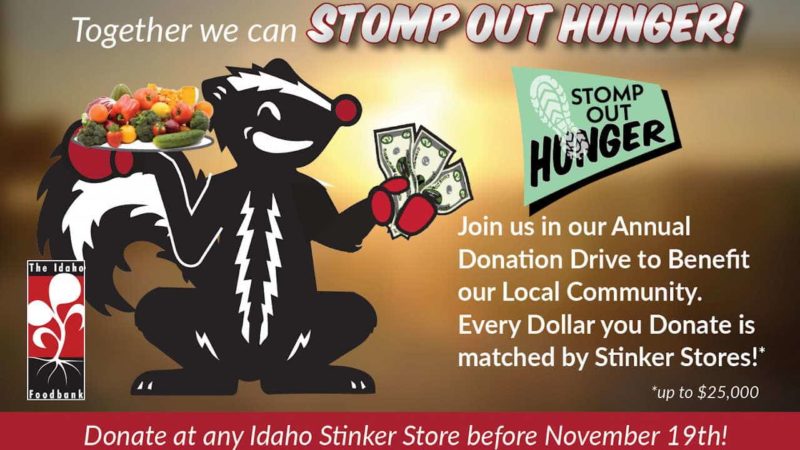 This year's Stomp Out Hunger campaign runs from November 9 through November 19 at all Stinker Stores in Idaho.  Donate $1.00 with your purchase and Stinker will match it! Just $1 can help provide the food for 5 meals for hungry Idahoans. Stores will be competing to raise the most funds, with a celebration of the final gift coming at the end of the month.
This year, Stinker Stores has set a goal of raising $56,000 through store gifts and donations. The company has also pledged to, once again, match $1.00 up to the first $25,000 of those donations. In 2017, customers of Stinker Stores donated more than $56,771 and the company added another $25,000. The result was a record of $81,771.