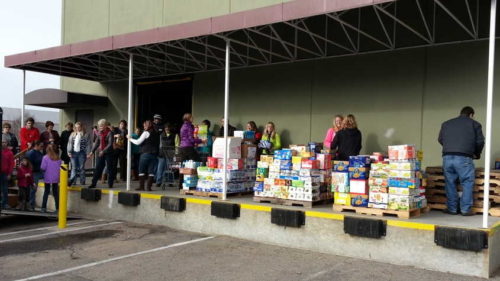 The Idaho Foodbank takes food donations during business hours Monday – Friday. Please contact us if you have a large donation or you have any questions.
Other options include:
Using our Food Assistance Locator to find one of our agency partners near you.
If you have fresh produce from your garden check with Ample Harvest, which also maintains a list of pantries that take fresh produce.
See if there are any current public food drives in your area that are going on right now. There tend to be more public food drives during the fall and holiday season.