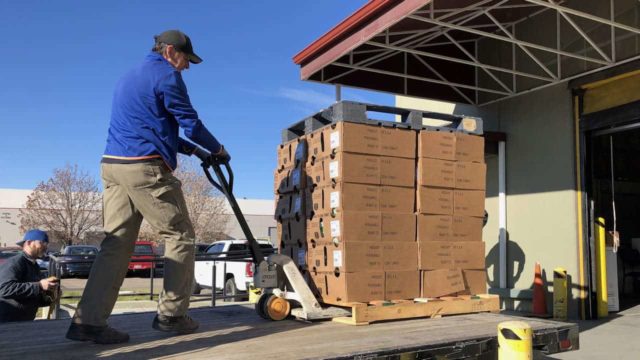 The Idaho Foodbank takes food donations during business hours Monday – Friday. Please contact us if you have a large donation or you have any questions.
Other options include:
Most Needed Items:
The USDA Dietary Guidelines for Americans recommends that adults and children regularly consume foods that are high in fiber, vitamins and minerals while low in calories, salt, fat and sugar. For optimal health, everyone should aim for a diet comprised of 50% fruits and vegetables. Consider making a food donation that resembles USDA's MyPlate. You can help to not just feed but nourish Idaho's hungry!
Fruits and Vegetables
Canned vegetables
Fruits canned in juice or extra light syrup
100% fruit and/ or vegetable juices
Tomato products and pasta sauces
Grains
Whole grain pasta
Regular or instant brown rice
Plain oats/oatmeal
Whole grain cereals with low sugar
Pantry Staples
Canola or other cooking oils
Whole wheat or all-purpose flour
Baking powder and baking soda
Dried herbs and spices
Sugar
Proteins
Canned or dried beans and peas
Unsalted nuts
Canned meats and fish (low sodium)
Canned meals(soup, stew, chili, etc.)
Peanut or other nut butters
Dairy
These items must be boxed, canned, or dehydrated so they are shelf-stable
Non-fat or low-fat milk
Milk alternatives (rice, soy, almond)
Personal Care Items
Toilet paper
Diapers
Toothpaste and toothbrushes
Soap and Shampoo
Deodorant