Make Time To Make A Difference    
Working from facilities in Boise, Pocatello, and Lewiston, volunteers dedicate tens of thousands of hours each year to helping us conduct fund raising events and redistribute food for the benefit of Idahoans in need.
This helps makes solving hunger in Idaho possible.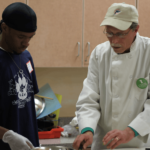 In order to operate Cooking Matters successfully, we rely on volunteers which allows us to expand the program throughout the state. Our volunteers help us with duties ranging from shopping for groceries to teaching classes, and everything in between!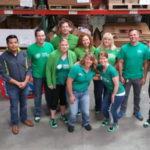 Volunteers Make it Happen The Idaho Foodbank provides hunger relief to thousands of Idahoans in need thanks to the support of dedicated volunteers. Every day, volunteers perform essential tasks from sorting and repackaging donated food in our warehouses to assisting with programs.