On Idaho Gives Day this year you can support The Idaho Foodbank by making a donation or by participating as a "peer to peer" fundraiser. The concept is similar to a "Go Fund Me" campaign – set up a simple fundraiser on Idaho Gives in your name and encourage your friends, family and colleagues to contribute by letting them know via email and through social media.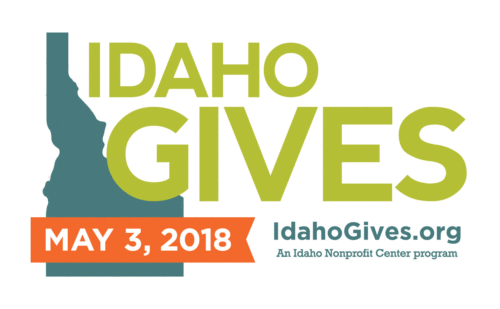 Donate or Become a Fundraiser for The Idaho Foodbank
Mark your calendar for May 3rd. Make a donation on May 3rd to show you're all in!
Become a fundraising champion for The Idaho Foodbank.
Spread the word. Talk about Idaho Gives with friends, family, and colleagues. Email your friends. Post about on it Facebook or share one of the posts from our Facebook Page. Tweet about it or retweet one of ours from our Twitter Page. Change your profile picture and use one of the graphics on this page.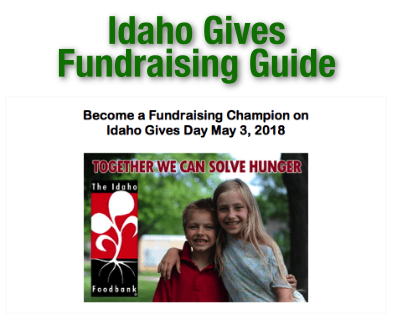 Help us reach our goal! Art and Michelle Beale have graciously offered $10,000 as a match partner this year for Idaho Gives Day. Donations from your fundraising efforts will be matched $1 for $1.