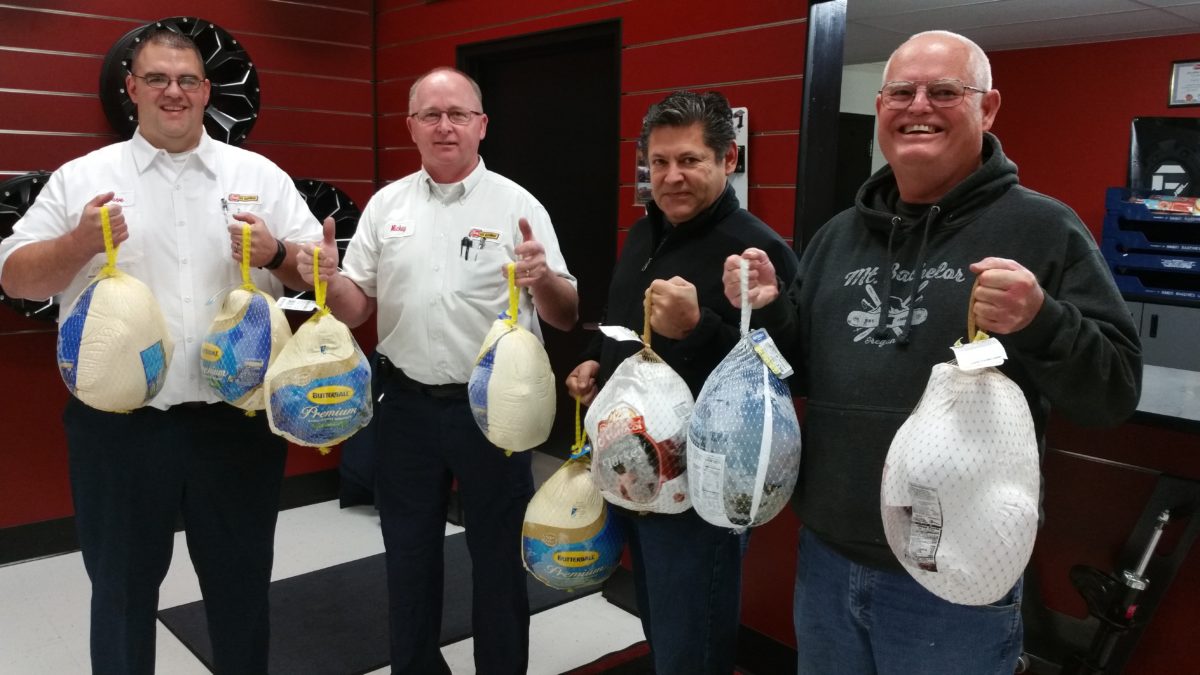 For the 11th consecutive year, Les Schwab Tire Centers is teaming up with The Idaho Foodbank and its community partners to conduct a turkey drive in the final two months of the year.
From November 1 to December 31, Les Schwab Tire Centers will be accepting turkey donations for Idahoans who are in need of meals this holiday season. Last year alone, the drive provided more than 600 turkeys to the Foodbank and the pantries distributing food to families in Idaho. The campaign is statewide. Organizers of the drive hope the drive will encourage more people in Idaho to donate turkeys at their local Les Schwab Tire Centers before the drive wraps up on December 22.
For a list of Les Schwab Store Locations visit this link. Call ahead to make sure the store is participating in the drive.
"Les Schwab has always focused on giving back to the communities we are lucky enough to reside in," said Dave Black, Les Schwab manager. "For 11 years now, our customers have rallied behind the effort to help our friends and neighbors. It's an honor to partner with the Foodbank for what promises to be another successful turkey drive."
Turkeys are part of The Idaho Foodbank's organization-wide effort to distribute the food for 2.5 million meals in just November and December.
"Every year, Les Schwab Tire Centers help solve hunger in communities all over our state," said Karen Vauk, President and CEO of The Idaho Foodbank. "This is an important part of our Hope for the Holidays campaign. The support provided by the associates and customers of Les Schwab will mean the world for the families who will receive this generous holiday gift."
Update: Below is the Facebook Live video we recorded at the event.