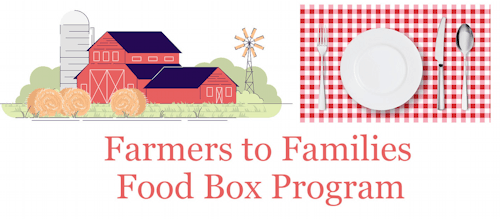 The Idaho Foodbank is receiving boxes of food from the USDA's newly formed Coronavirus Food Assistance Program (CFAP).
The Farmers to Families Food Box distribution is an outdoor drive-thru, where boxes of food will be loaded directly into cars/trunks.
If you can, call ahead – the dates and times are subject to change.
The Farmers to Families Food Box is a program of the United States Department of Agriculture. The USDA is partnering with farmers, ranchers, specialty crop producers, food processors and distributors, and non-profit organizations to ensure that all Americans have access to the fresh and wholesome food they need during the COVID-19 national emergency.
Please visit our Idaho Food Locator for additional options.