From warehouses in Boise, Lewiston and Pocatello, the Foodbank has distributed more than 135 million pounds of food to Idaho families through a network of over 200 community-based partners. These include rescue missions, church pantries, emergency shelters and community kitchens.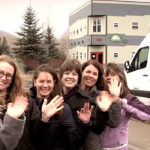 Do you want to help with hunger relief efforts in Idaho? Are you a 501(c)(3) nonprofit organization and have the capacity and resources to store and distribute food, meals or other hunger-related services?
Learn More
The Cascade Food Pantry - A Community Partner Story
Lori Anderson worked for four years to find a way to make the Cascade Food Pantry an integral part of her community. Now, she has done just that, with the pantry setting roots in a facility seemingly made just for the needs of the small Valley County town.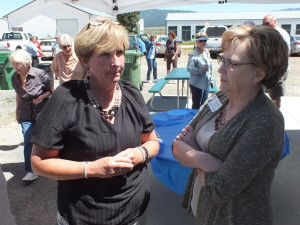 "It is really an ideal set up," she says.
Thanks to Mark and Kristina Pickard, Anderson was able to purchase the building near the airport to help push the Cascade Food Pantry to the next level. With 2,400 sq. ft. of space to store food and new coolers to help keep perishable food safely, she says the facility means a whole lot more than a roof and four walls.
"It means permanence," she says. "This is a permanent home. It's our permanent facility."
The Cascade Food Pantry is a perfect example of the types of partnerships The Idaho Foodbank relies upon in order to reach the most rural and remote parts of our state.
"Transportation is a huge issue for where we are," Anderson says. "Most of the people who come in here only get to Boise a couple times a year. Most people don't have the ability to get to stores and get good food. The Idaho Foodbank is making food accessible to us. We're making it accessible to people."
Now, the partnership has grown and will move forward in the pantry's new location. More than that, four years after starting the venture, Anderson says the new location can showcase a staff and group of volunteers that went from "figuring things out" to well-beyond what even she expected.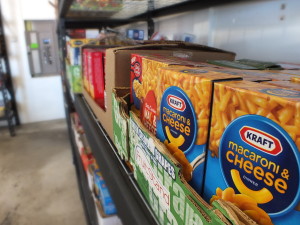 "I feel like I have a competent crew of people who can multiply themselves in any community they went to," she says. "Now, I ask myself, are we there to serve people or are we here to train people to serve people? Our effect is growing."