The United Dairymen of Idaho/Dairy West (UDI) was established in 1980, with the mission to provide Idaho's dairy farm families with a prosperous Idaho dairy industry and augment demand for Idaho-produced dairy products through coordinated marketing, dairy image, nutrition counseling and research programs.
UDI accomplishes this mission through its three-member organizations: Idaho Dairy Council, Idaho Dairy Products Commission and the Idaho Dairymen's Association.
According to Feeding America, the nation's largest domestic hunger-relief organization, milk is one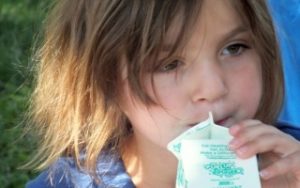 of the items most requested by food bank clients, yet there is a nationwide shortage because it is rarely donated.