Cooking Matters Host Site Application
To ensure the success of each Cooking Matters (CM) course series, we rely upon strong community collaborations. We offer our courses in partnership with schools and community agencies in order to reach participants at locations that are familiar and accessible to them.
There are many resources that are needed in order to operate a Cooking Matters course: funding, instructors, instructor training, teaching space, food, equipment, office supplies, grocery shopping and delivery, course evaluation, supplies and facilities coordination, classroom management, and participant transportation and/or childcare when necessary. Cooking Matters courses are successful when The Idaho Foodbank and the applying Host Site/Host Agency share the responsibility of providing these resources.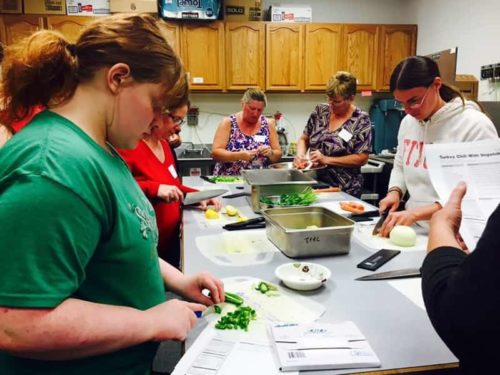 Steps to Becoming a Host Site
In order to be considered as a Host Site/Host Agency for a Cooking Matters course, download and review the New Agency Info Packet
Once you have reviewed the information packet, please complete and submit this application: