The Idaho Foodbank Announces Branch Manager and Development Coordinator for North Central Idaho
—Deb Snyder and Laura Lumley Bring Deep Non-Profit Knowledge and Commitment to Serving Those Facing Food Insecurity—
Oct. 31, 2018 (BOISE, ID) – The Idaho Foodbank announced today the addition of two key team members to its North Central Branch. Deb Snyder has been named branch manager, and Laura Lumley joins as development coordinator.
Snyder leads overall operations at the Lewiston-based branch, overseeing product distribution, program planning and community engagement. This position actively engages and seeks regional financial and food donors, represents The Idaho Foodbank and its programs, and promotes hunger awareness in the North Central counties. She brings 20 years of nonprofit and public administration experience to the position after most recently serving as the executive director for Interlink, Inc.
"I look forward to sharing The Idaho Foodbank's mission with my community and sharing the ways we make a difference in our region," Snyder said.  "I welcome the opportunity to collaborate with regional partners to help feed, educate and advocate for Idaho's hungry."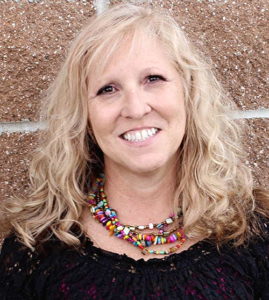 As the development coordinator, Lumley interacts daily with the community, focusing on fundraising, events, food drives and donor stewardship. Lumley brings with her more than 20 years of non-profit experience, including volunteer work and board membership with a specific emphasis in the area of development.  Before joining The Idaho Foodbank, Lumley served as the human resources manager at Northwest Children's Home, Inc.
Food insecurity affects so many individuals and families in all walks of life," Lumley said. "I am driven to make a difference and help find solutions to hunger."
During fiscal year 2018, the North Central Branch distributed nearly 2 million pounds of food (enough food for 1.6 million meals) to an average 17,000 people each month. The North Central Branch serves 10 counties.
"We are very fortunate to have these two long-standing, highly respected community leaders join our team to advocate for people who need food assistance and form strong alliances with donors and others who make our work possible," said Karen Vauk, president and CEO, The Idaho Foodbank. "Together, these two bring a deep commitment to serving Northern Idaho."
About The Idaho Foodbank: The Idaho Foodbank is an independent, donor-supported, nonprofit organization founded in 1984 and is the largest distributor of free food assistance in Idaho. From warehouses in Boise, Lewiston and Pocatello, the Foodbank distributes about 1.5 million pounds of food each month to feed 179,000 Idahoans through a network of more than 400 community partners. These partners include schools, food pantries, emergency shelters, feeding sites and senior centers. The Idaho Foodbank also operates direct-service programs that promote healthy families and communities through good nutrition.