The Virtual Food Drive is a fun alternative to a traditional food drive, and provides an easy way for funds to be raised for The Idaho Foodbank regardless of where the donors are physically located.
This is a great way to involve co-workers across the country or around the world; for sports team rivals to compete off the field; or for community organizations to coordinate and track their efforts online!
The Idaho Foodbank Virtual Food Drive is a simulated version of a corporate or community food drive. All items within the Virtual Food Drive are representative to reflect our most needed items along with our efficiencies and buying power.
Want to Start a Virtual Food Drive?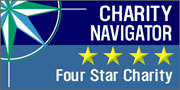 *The Idaho Food Bank has been awarded Charity Navigator's highest rating for four consecutive years – a record of excellence and efficiency achieved by only 6% of nonprofits nationwide.