A Virtual Food Drive is a perfect way to provide nutritious food for families who are hungry without having to deal with all the details associated with an actual food drive.
With every $1 you donate,  we can purchase food for 4 meals – that's almost 5 lbs. of nutritious food. How can we provide so much bang for your buck? Donated food and deals through bulk purchasing enable us to stretch every dollar.
Want to set up your own drive?
org/index.cfm?bay=search.summary&orgid=6566#.Uyc-wdz3rHB">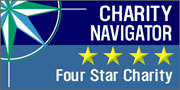 *The Idaho Food Bank has been awarded Charity Navigator's highest rating for five consecutive years – a record of excellence and efficiency achieved by only 4% of nonprofits nationwide.