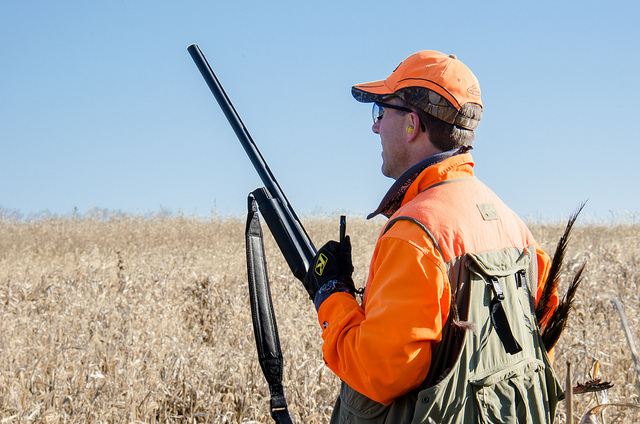 During the hunting season, The Idaho Foodbank gets a number of inquiries about taking wild game meat as food donations. Donations can be accepted, but must be processed according to strict wild game guidelines.
Wild Game Donations
In many areas across the state of Idaho wild game donation can be a large contributor of a nutritious source of protein for IFB Partner Agencies. Wild game animals include mammals such as deer, elk, moose, antelope, geese, ducks, turkey, rabbits, squirrels, raccoons, and many more.
Bear meat is not recommended for donation due to the potential of trichinae cysts affecting the meat.
Wild game animals killed by the impact of vehicles cannot be accepted for donation as the intestines may rupture, contaminating the meat.
Wild game can only be accepted with the following guidelines in accordance with USDA, The Idaho Food Code, Feeding America and The Idaho Foodbank:
Must be processed by a state or federally inspected processing plant. Processors must have a current inspection (within one year) conducted by the local Health District, Idaho Department of Agriculture, FDA, or USDA.
Ensure the processor has the space, facilities, and equipment to handle wild game meat.
Check out Idaho Hunters Feeding the Hungry, a website dedicated to wild game donations.
Wild game meat must be packaged and labeled indicating:
Name of the game animal
Name and location address of processing facility
"Not an Inspected Product" or "Not for Sale"
KEEP FROZEN
Cook to 165 Fahrenheit for at least 15 seconds
Wild game cannot be accepted for donation from Custom Exempt Processors. A Custom Exempt Processor is an individual who may be experienced and/or licensed to process wild game, but the product may only be consumed by the owner of the meat, or non-paying guests within the owner's home.
If you have any questions, please contact The Idaho Foodbank at 208-336-9643