Click here to become a Monthly Donor!
Would you prefer to mail your donation?
Donation Form
If you have questions regarding your donation, email our Gift Processing Department or call 208-577-2694.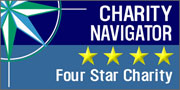 *The Idaho Food Bank has been awarded Charity Navigator's highest rating for five consecutive years – a record of excellence and efficiency achieved by only 4% of nonprofits nationwide.