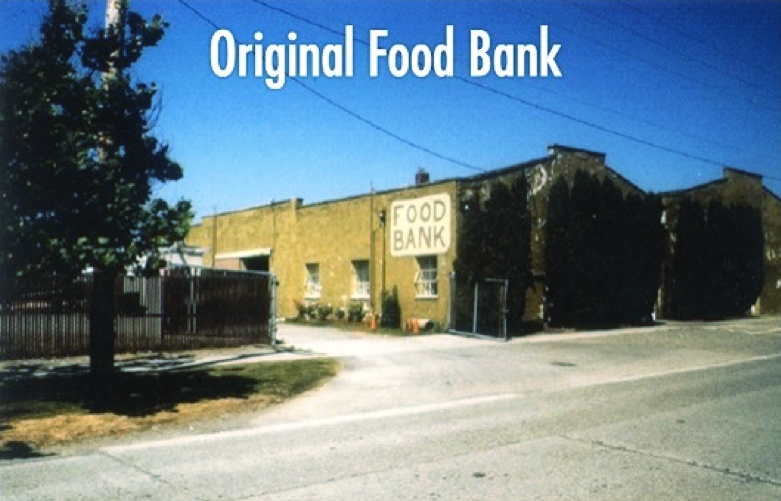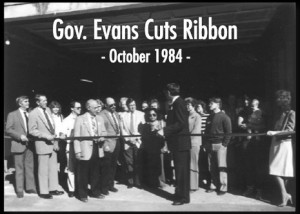 In 1984, Idaho Governor John Evans donated the space and cut the ribbon for The Idaho Foodbank Surplus Warehouse in Boise. It was just the beginning of an effort to work with other local organizations, retailers, food growers, processors and industry to help solve hunger in our state.
Expanding Our Reach
By 1985, things were up and running for The Idaho Foodbank, with distribution starting in Lewiston as well, run by volunteers and even recipients of the food. As distribution continued to grow and spread, the effort became a state-wide strategy to reach hard-to-reach and remote areas in Idaho.
By 1997, a need in the eastern part of the state had made itself clear, and an effort began to locate and run a warehouse for The Idaho Foodbank in Pocatello. That warehouse was opened in 1998, just 13 years after the first Foodbank warehouse, helping complete a three-tiered state strategy to reach partners and food banks in every part of the state in reasonable, safe and efficient time.
Heading in New Directions
At the turn of the century, The Idaho Foodbank had grown to a distribution of more than 4 million pounds to more than 200 partners in Idaho. With the Pocatello and Lewiston Idaho Foodbank Warehouses running, an effort began to find a new location in Boise to act as a hub for the statewide effort. By the first day of 2001, The Idaho Foodbank moved into its current location on T.K Avenue in Boise. That year alone, volunteers donated more than 31,000 hours to help get the warehouse stocked, and ready to help Idaho families as quickly as possible.
A Boom in Demand
When the economy took a turn for the worse in 2009, The Idaho Foodbank had distributed a total of about 67 million pounds of food in its 25-year history. But as the recession took hold, more people had to turn to the Foodbank, leading to an increased demand and need for efficiency in distribution to every region in the state. The Idaho Foodbank is the largest and most expansive emergency food distributor in Idaho. As food banking has changed to a focus on more perishable foods, the Foodbank has been able to process 94% of all donations to go directly to the programs and partners who help the people of Idaho find their way out of the situations that lead to food insecurity.