6 Tips For Healthy Eating On A Budget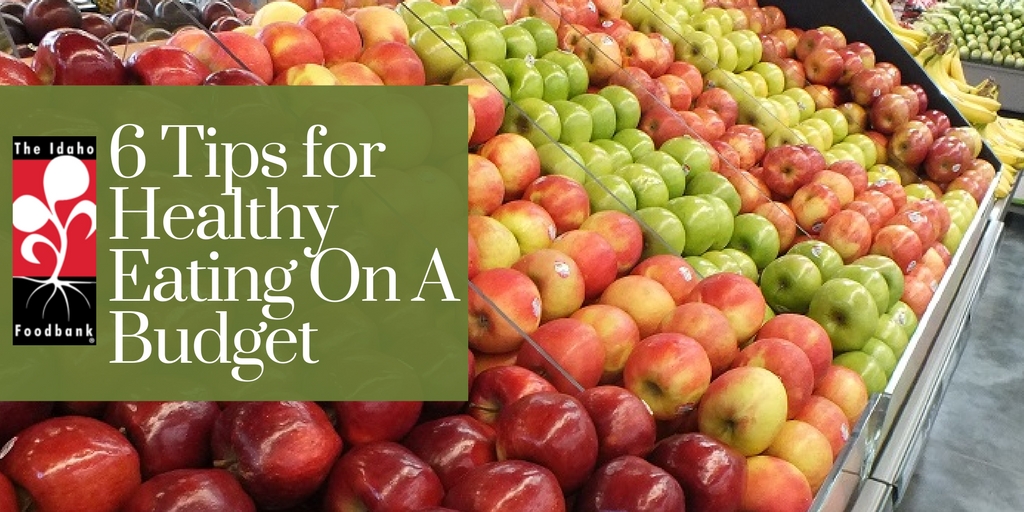 Our Registered Dietitian Alexa has shared some great healthy eating tips from our Cooking Matters curriculum. Eating healthy is possible on a budget, even if it may seem difficult. You can get the most out of your food dollars by following the following tips.
Plan, plan, plan
Before you head to the grocery store, plan your meals for the week. Include meals like stews, casseroles, or stir-fries, which "stretch" expensive items into more portions. Check to see what foods you already have and make a list for what you need to buy.
Get the best price
Check the weekly circulars for sales and coupons. Ask about a loyalty card for extra savings at stores where you shop. Look for specials or sales on meat and seafood — often the most expensive items on your list.
Compare Prices
Locate the "Unit Price" on the price tag directly below the product. Use it to compare different brands and different sizes of the same brand to determine which is more economical.
Buy in bulk
It is almost always cheaper to buy foods in bulk. Smart choices are family packs of chicken, steak, or fish and larger bags of potatoes and frozen vegetables. Before you shop, remember to check if you have enough freezer space.
Buy in season
Buying fruits and vegetables in season can lower the cost and add to the freshness of your meal! For produce not in season, frozen and canned fruits and vegetables (with little or no added salt or sugar) are a nutritious option.
Convenience costs… go back to the basics
Convenience foods like frozen dinners and pre-cut fruit/vegetables will cost you more than if you were to make them from scratch. Take the time to prepare your own — and save!
Get your creative juices flowing
Spice up your leftovers — use them in new ways. For example, try leftover chicken in a stir-fry or over a garden salad, or to make chicken chili. Remember, throwing away food is throwing away your money!