A Back to School Telethon Thank You!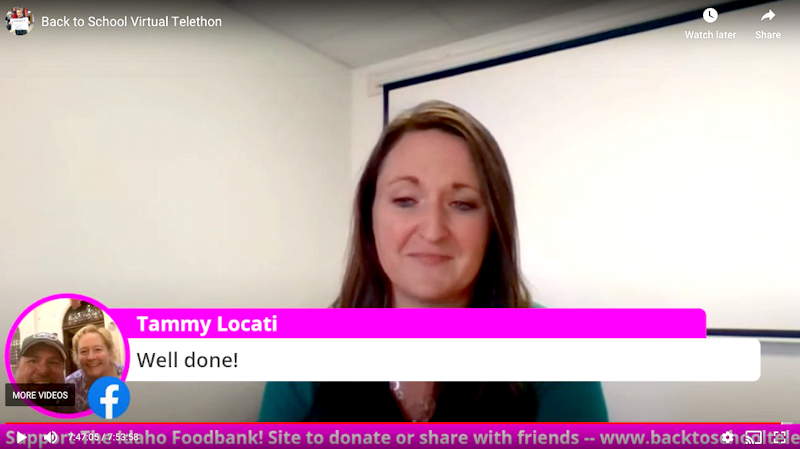 Thank you to everyone who helped to make our first-time Back to School Telethon fundraising event a success! The vast variety of people who contributed their time, talent, and treasure to support Idaho children was incredible.
IFB staff (Karen Vauk, Morgan Wilson, Kia Shaw, Mike Wigen, and Jaime Hansen), long-time supporter Kate McGwire, Senator Chuck Winder, Former Senator Nicole LeFavour, and P1FCU President/CEO Chris Loseth all inspired and informed viewers by sharing their "why" as MC's throughout the event. Talented entertainers from across the state (and nation) volunteered to provide entertainment and encouraged others to give back as well. Thank you to Sean Spence with BetterNonprofits/ArmChair Telethons who approached us to put on this event did a nice job planning and producing the telethon.
Special thank you to our generous sponsor Optum Idaho who provided a $10,000 match and to P1FCU President/CEO Chris Loseth who not only volunteered his time as an MC, but surprised us all with a very generous Backpack Program gift that equates to 1,000 backpacks ($6,750). We received $16,305 in donations for Back to School (Backpack and School Pantry programs).
One of the comments received with an online donation during the telethon: "From a hungry kid who grew up to help other hungry kids. It gets better, I promise."
Once again, thank you!!