A Chefs' Affaire Provides Nearly 1.25 Million Meals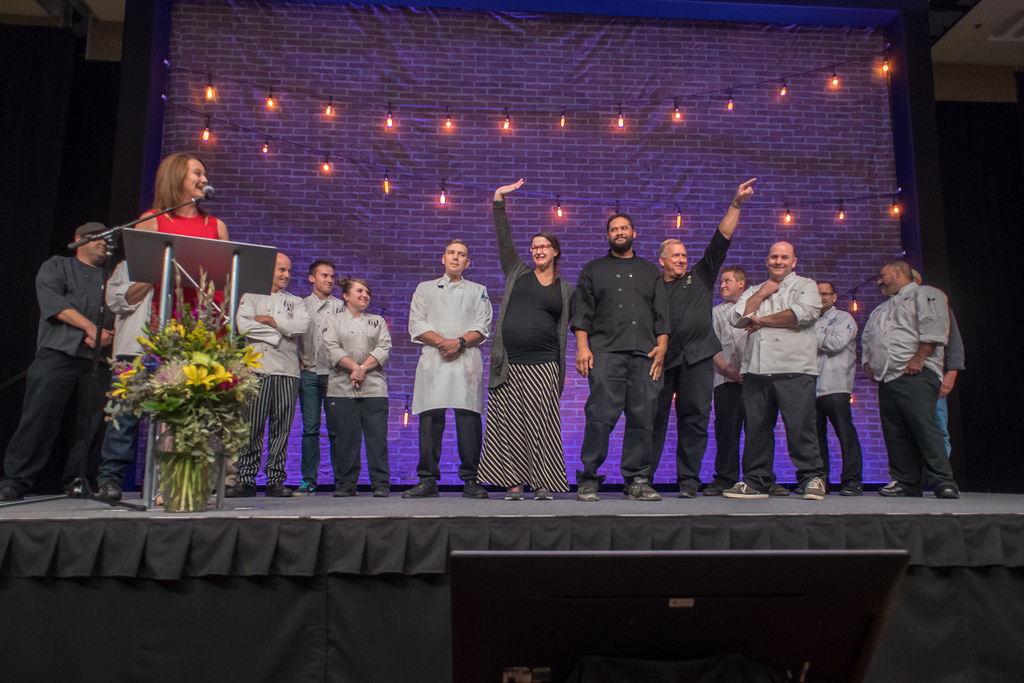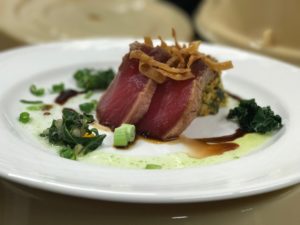 Thanks to the attendees, sponsors, and chefs who made A Chefs' Affaire possible, this year's edition of the Treasure Valley's premier dining event was a tremendous success. This year, we were able to raise the funds needed to provide the food for nearly 1.25 million meals! It's a pivotal way to start our holiday season when we're raising the most funds and providing the most meals each year.
Once again, the food was amazing, with the seafood dish winning the overall top prize. Congratulations to Chef Damon Baugh for creating the seared ahi with stir-fry quinoa and baby bok choy, the audience's choice for the winning dish. The chefs out-did themselves this year, with auction packages which will provide memorable dining experiences throughout the year for the lucky bidders who went home with special prizes.
Check out our photo gallery for the night and make sure to watch for details about the 2018 event. You'll want to make sure you save the date so you don't miss out on another one of these incredible events. Thanks again to emcee Michelle Edmonds, Sysco Foods Idaho and the other sponsors below, as well as Executive Chef David Knickrehm, team captains Chef Steve Topple, Chef Peter Steiger, Chef Baugh, Chef Chris Zahn, Chef Greg Marsh, and speaker Tia Chavarria for making the event possible. And thank you to Albertsons for sponsoring the VIP pre-dinner event and flowers, helping us start the night on the right foot. We couldn't do it without all of you. We and the Idahoans receiving the 1.25 million meals raised by the event thank you.
[icon_link icon="camera-retro" link="https://idahofoodbank.org/photos-from-a-chefs-affaire-2017/" color="#1e73be" target="_blank"]View Photo Gallery from the 2017 Event[/icon_link]
[divider style="solid" color="#cccccc" opacity="1″ icon="cutlery" icon_color="#666666″ icon_size="15″ placement="equal"]