A Chefs' Affaire!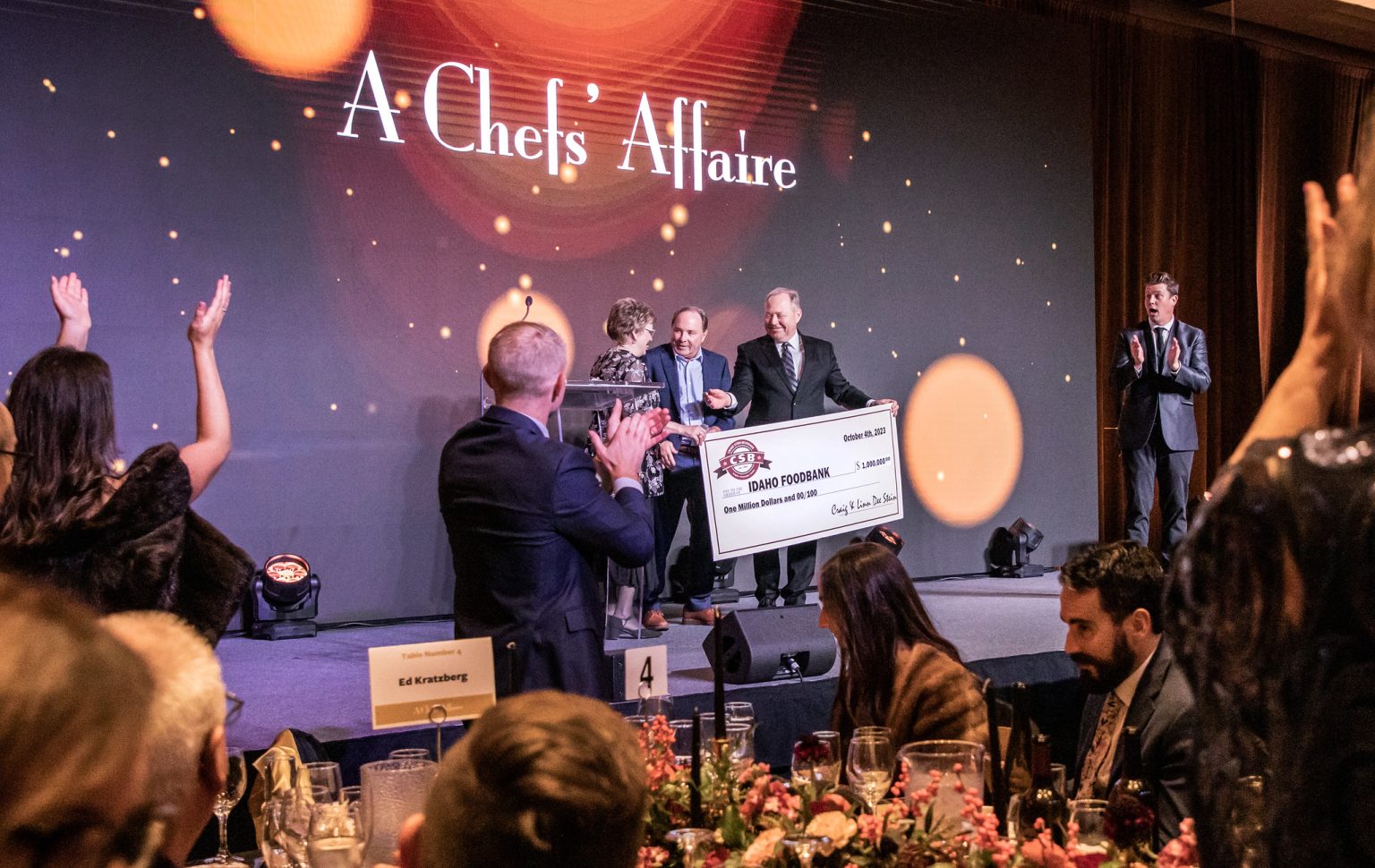 We are so grateful for the support this year for A Chefs' Affaire!
In Boise, we had nearly 500 guests join us for appetizers, a wine tasting, and a three-course seated dinner. Chefs Peter Steiger, Robby DeBolt, Christopher "Zee" Zahn, Bryan Forcina, Sarah Mallard, and Rich Gardunia participated in creating delicious dishes. Attendees had plenty of time to mingle and enjoy appetizers while they participated in the silent auction and raffles, then enjoyed dinner and a live auction. We were so grateful to end the night with the announcement of a $1 million legacy gift from Craig and Linn Dee Stein. Thank you to all of our sponsors for your support of the event!  
In Lewiston, there were over 200 attendees, and their A Chefs' Affaire event in September raised enough food for over 300,000 meals! The event was held at LC State College and guests enjoyed a multi-course meal, as well as a culinary competition between two chefs who each prepared an appetizer using goat meat. A Chefs' Affaire is a great way to bring the community together and celebrate the talented chefs in North Central Idaho. We appreciate Chefs Connie Garcia, Timena Shebala, Sarah Smith, Aaron Jollymore, Blaine Perez, and Randy Skalicky, as well as Chefs Magen Fairley, Rodney Farrington, and the Hospitality and Culinary Arts students at LC State College for their hard work to prepare the delicious dishes.
Thank you to our Presenting Sponsor P1FCU and our Gold Level Sponsors: CCI Speer, Clearwater River Casino & Lodge, Idaho Central Credit Union, Regence Blue Shield, St. Joseph Regional Medical Center, and Steve & Donna Busch.
We appreciate Sysco being a long-time Presenting and Culinary Sponsor of A Chefs' Affaire in Boise and in Lewiston.