A Mother Strives For A Healthy Future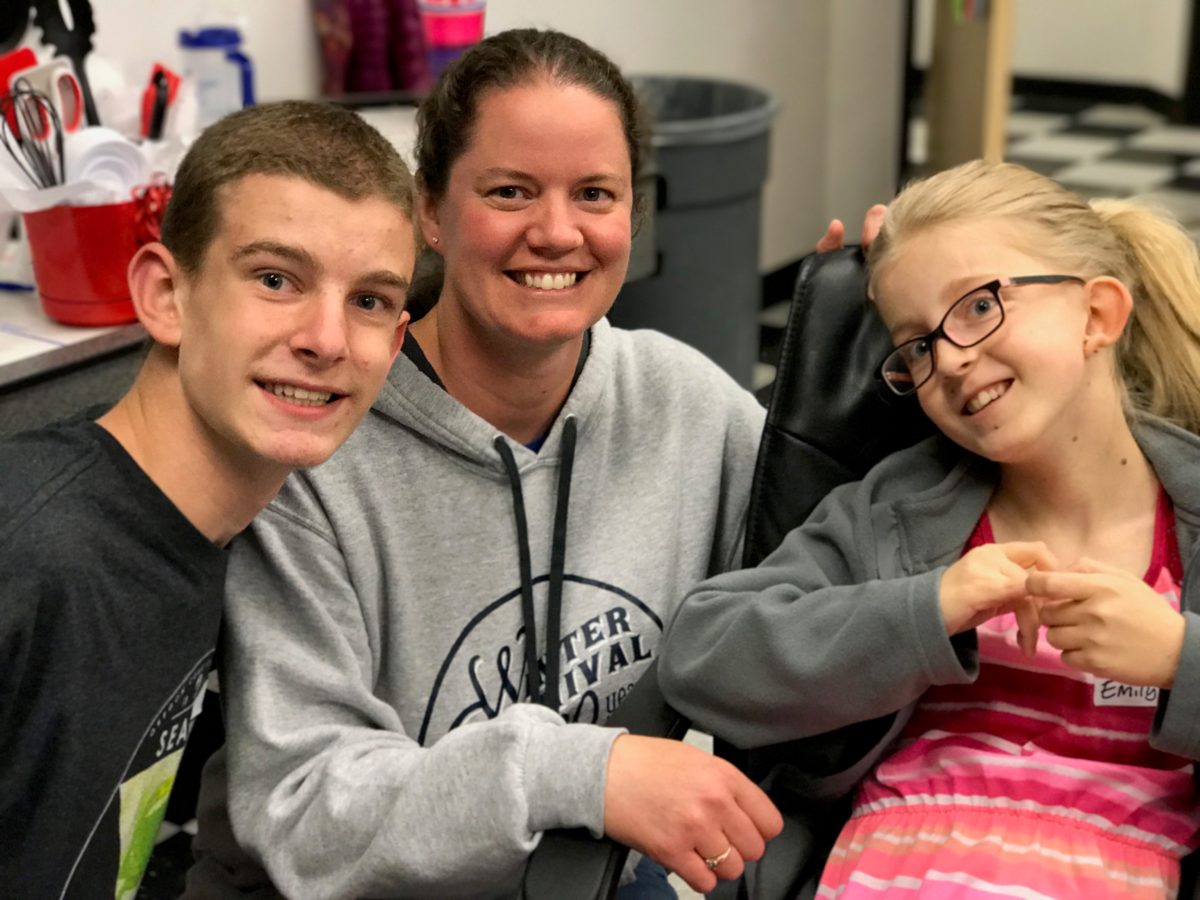 There's no emotion quite like what you feel while sitting next to your little girl, flying to a hospital a state away to learn why she is sick.
For Misty, that emotion is all-too-real. It was April of 2017 when her daughter Emily was rushed from their home in the Magic Valley to the Salt Lake City hospital. They chose that hospital because that's where Emily's heart doctor works, helping her work back from a separate condition.
"It was very scary because they sent us with blood just in case she needed a blood transfusion in the air. That can be dangerous," Misty says. "The anticipation of getting to the hospital and figuring out what was wrong with her was another whole ordeal. When you're a mother, you have to put a brave face on to keep her strong."
Emily is feeling better these days, and her big brother Kyler is helping keep her sharp. Misty appreciates every moment.
With all that's on Misty's mind, one concern is making sure she's giving Emily the best nutrition she can. That's not easy with a 12-year old, but the struggle lessened after Misty took a Cooking Matters class with The Idaho Foodbank in Buhl, and Emily and Kyler both got chances to take the class as well. Now, the family is more equipped with the knowledge and know-how to make nutritious food — something Misty recognizes as imperative to Emily's continued progress.
"Cooking Matters has helped. We have the MyPlate hanging so we can see where our meals fit. We try to keep different food groups in each meal. It's opened our eyes that you can find healthy options to give you what you need."
A lot of work is ahead for the family. Health issues can take their toll on the pocketbook, but Misty is working to keep Emily positive and moving forward in her rehabilitation. That's the most important thing. She hopes there aren't any more emergency flights on the horizon, and instead she can focus on the future with her two children —  a future with health and happiness.
"It looks pretty positive that we can make changes and stick with it. It takes work and extra planning, but I think we can handle it."