A Wonderful Story About Weippe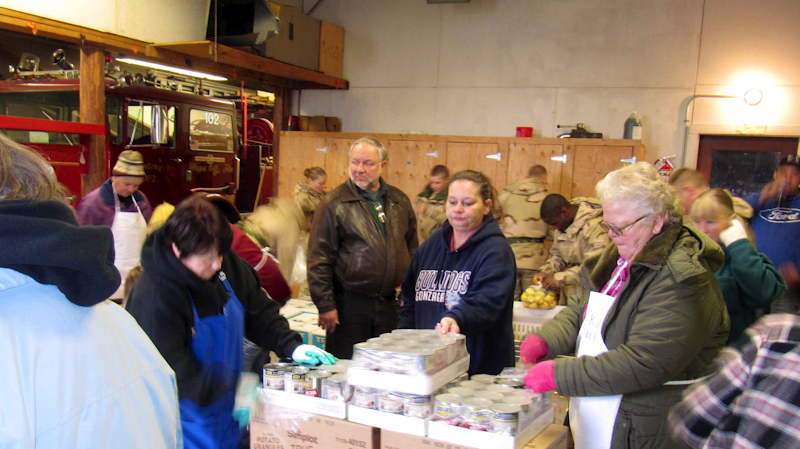 Weippe is a small town with big hearts. When its mobile pantry, which operates for two hours on the fourth Tuesday of the month, needed a new partner, it didn't take long for a group of generous, community-minded supporters to rally.
"We were down to the wire for finding another group that would sponsor mobile pantry. The Rebekkah Lodge in Weippe stepped up to the plate," said Sarah Hill, operations support supervisor for The Idaho Foodbank's Lewiston branch. "It if wasn't for their willingness to take on this project, the Weippe area would no longer be receiving the food assistance that so many families rely on every month."
In December, the mobile pantry served 75 families – a seemingly small number until compared to the town's population of 437. And supporting these families and this pantry are many.
"We were fortunate enough to get a group from the Idaho Youth Challenge Academy," Hill said. "They provided us with nine cadets and a cadre leader to come down and help get the food ready for distribution, and they helped people cart their boxes thru the line and out to their cars."
Thank you to the entire Weippe community, including the Idaho Youth Challenge Academy for taking part in The Idaho Foodbank's vision of a hunger-free Idaho.