Agility & Adapting to the New Normal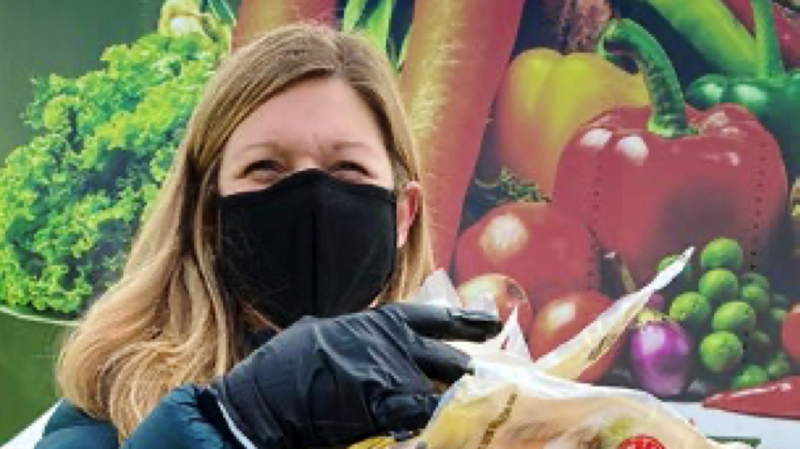 Rising to the Challenge
One of The Idaho Foodbank's core values is agility, and this past year has been a true test of our ability to put that value into action every day. This past year we took aggressive steps to ensure our ability to continue to serve by safeguarding our facilities through restricted access, moving non operations staff to working remote, and adapting how our programs distribute food. For many programs we completely changed how food was provided; instead of walk-thru distributions, food is now boxed and in many cases drive-thru models are used. Throughout all the unknowns and as we look toward a bright future, The Foodbank remains steadfast in our mission to serve Idaho families struggling with food insecurity.
Our value of collaboration has never been more important as we come together as supporters and advocates for neighbors in need. We are grateful for the unwavering support of our state-wide volunteers, our donors, and our 465 community partners and schools. Together we have been collaborative, agile, and innovative in our approach to the new challenges this pandemic has forced on us.
The hours given by our volunteers is the equivalent of more than 33 full-time employees. Moving food for millions of meals would not be possible without volunteers who continued to sign up, mask up, and roll up their sleeves to help us bring hope to Idahoans.
We're grateful to see the negative impact of the virus starting to diminish in our state. We are generally seeing fewer positive COVID-19 cases, vaccines are gaining speed, and some businesses are getting back on their feet.
Of course, this does not paint the full picture. While some people are returning from spring break vacations, others are looking at a mountain of debt that includes unpaid rent, medical bills, and empty pantries because their jobs, and subsequently their paychecks, vanished without warning. Our value of dignity will always be at the forefront of our work treating our clients, partners, volunteers, donors, and coworkers with respect, empathy, and compassion without bias or judgment. We welcome and value the differences in all people and the challenges they may be facing.
Through good times and bad, our aim is to provide hope and resources for the individuals and families we serve. Our value of integrity has and will guide our work as we take responsibility for our words, are accountable for our actions, and demonstrate honesty.
The Idaho Foodbank will continue our work on the front lines and remain steadfast in our commitment to bring hope to Idahoans. We are grateful to you, our supporters, during these challenging, yet hopeful times. Together we have made it through a hard year, and together we will create a bright and hunger-free future.
Read this story from in our Spring Print Newsletter here