Albertsons and the Idaho Foodbank Celebrate Their Partnership to Address Food Insecurity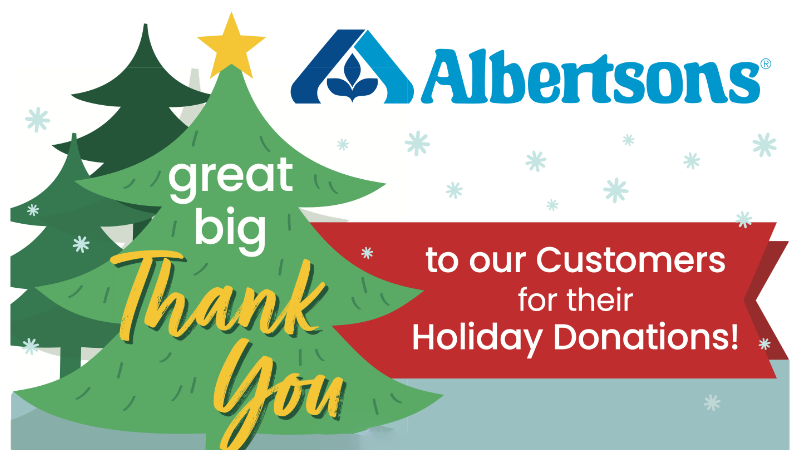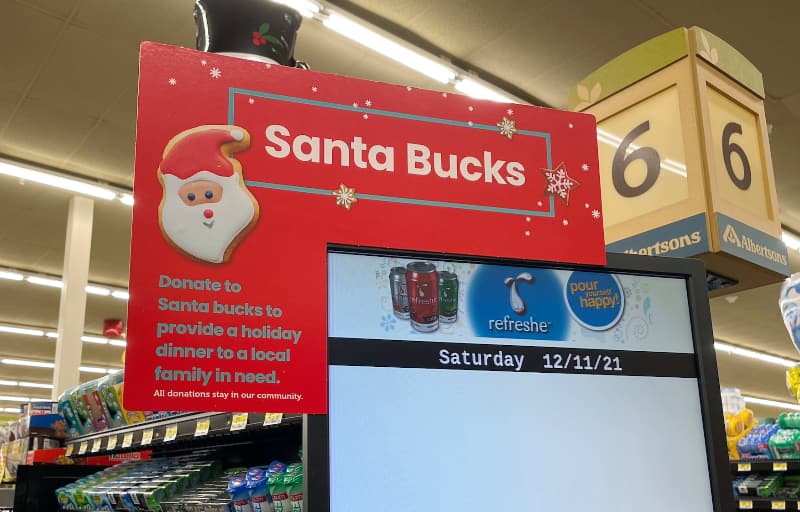 Successful Conclusion to Albertsons' Santa Bucks Campaign
Meridian, ID – Albertsons and The Idaho Foodbank celebrated the results of the Santa Bucks campaign that benefitted The Idaho Foodbank.
This year, the Santa Bucks campaign resulted in customers and employees at 11 Albertsons stores raising money to provide food for more than 320,000 meals.
"Our customers and hard-working associates show such generosity through these holiday campaigns," said John Colgrove, Division President at Albertsons Companies Intermountain Division. "We are humbled by the support they give to our community year after year. They are truly changing the holiday for families in need."
Since 2005, the Albertsons Santa Bucks campaign has raised funds for The Idaho Foodbank to provide food for holiday meals to Idahoans who are struggling to make ends meet. This campaign gives customers the opportunity to donate money to The Idaho Foodbank when they are paying for their purchases.
"It is always amazing to see Albertsons employees and customers work together to support Idahoans who are facing food insecurity, particularly during the holidays," said Karen Vauk, President and CEO of The Idaho Foodbank. "We are so appreciative of our year-round partnership with Albertsons."
If you or someone you know needs food assistance, please go to The Idaho Foodbank's Food Assistance Locator.
 ###