Albertsons and the Idaho Foodbank Celebrate Their Partnership to Address Food Insecurity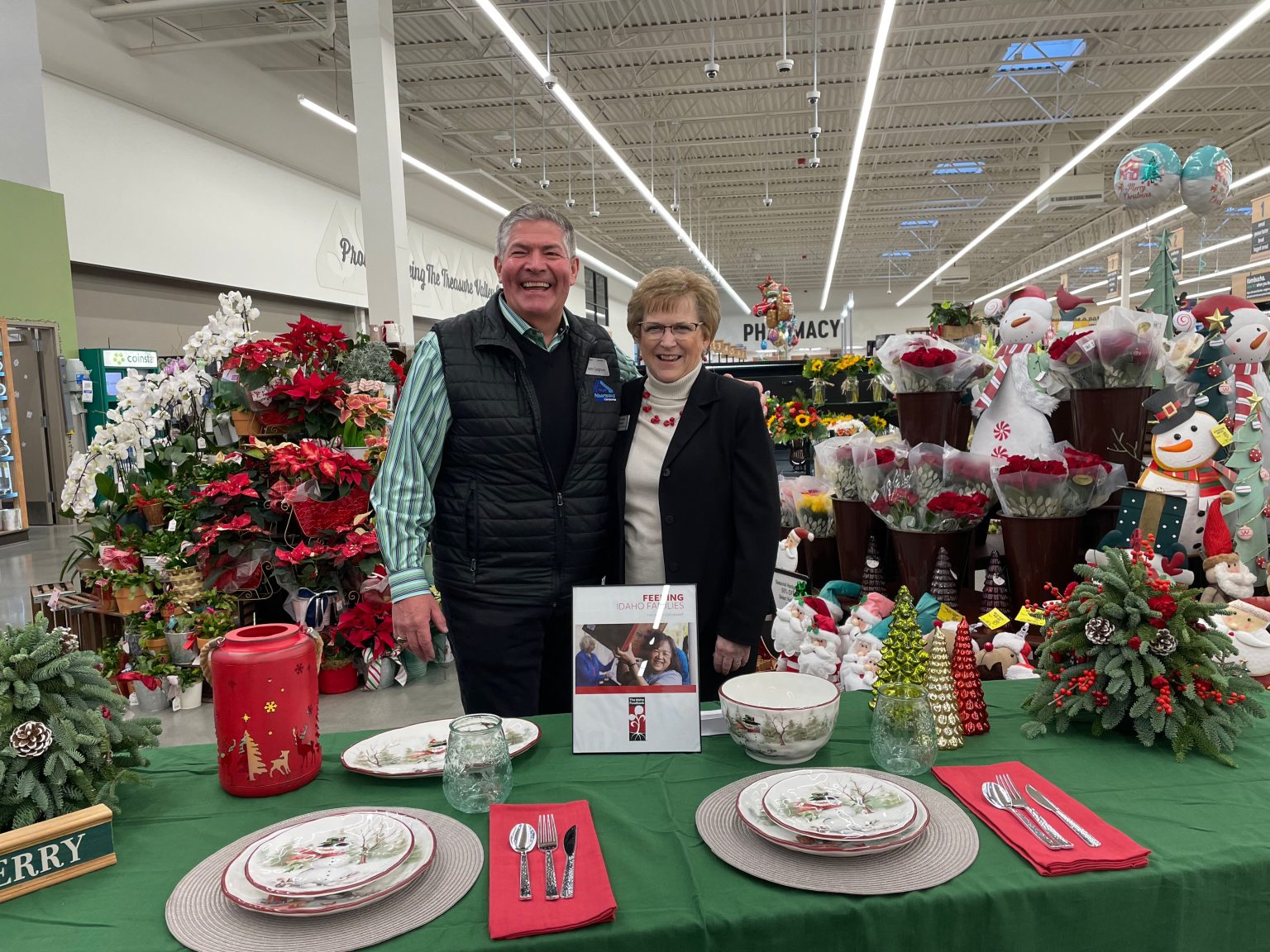 Final Week of the Albertsons Holiday Bucks Campaign
Meridian, ID – Albertsons and The Idaho Foodbank celebrated the Holiday Bucks campaign to address food insecurity in Idaho.
At this point, the Holiday Bucks campaign resulted in customers and employees at 12 Albertsons stores raising $85,000 to provide food for Idahoans who are struggling to make ends meet. The Holiday Bucks campaign continues through Christmas Day.
"Our customers and hard-working associates show such generosity through these holiday campaigns," said John Colgrove, Division President at Albertsons Companies Intermountain Division. "Albertsons is committed to our longstanding partnership and support for the Idaho Foodbank to provide hunger relief to those in need."
Since 2005, the Albertsons Holiday Bucks campaign has provided food and funds for The Idaho Foodbank to help Idahoans who are struggling to make ends meet have a holiday meal. This campaign gives customers the opportunity to donate money to The Idaho Foodbank when they are paying for their purchases.
"The support of Albertsons and their employees makes a positive impact on the lives of Idahoans who are in need of a helping hand," said Karen Vauk, President and CEO of The Idaho Foodbank. "We are incredibly thankful for our partnership with Albertsons as we work together to solve hunger in Idaho."
Find pantries & distributions in your area.
See our current and upcoming events in our event calendar.