Albertsons donates 2,298 meals to Idahoans in need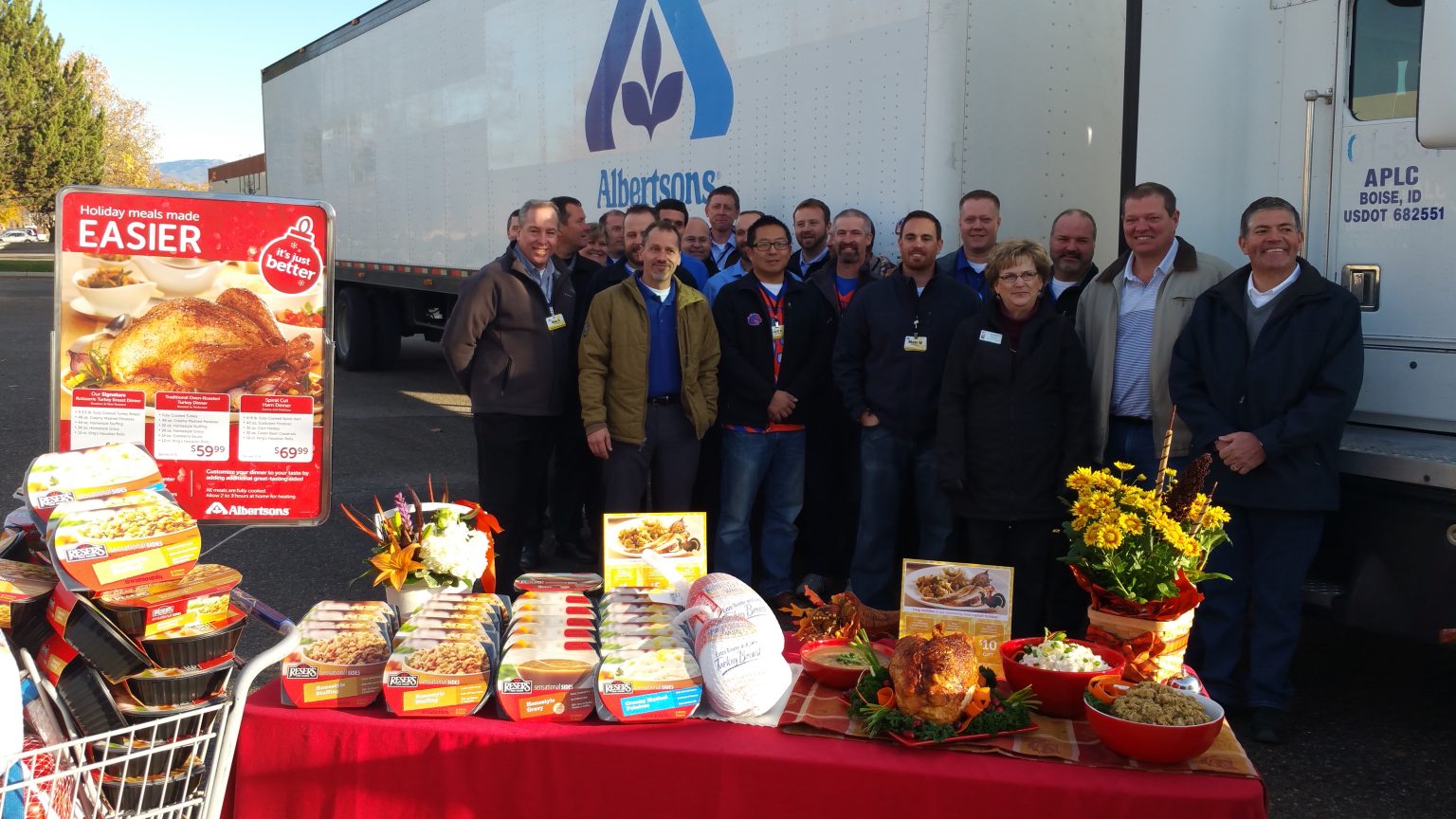 BOISE, ID – Albertsons and its loyal customers have outdone themselves again, donating 2,298 holiday meals to The Idaho Foodbank on Friday as part of the "Turkey Bucks" campaign. The meal total is nearly 1,000 meals more than they donated in 2014.
The Thanksgiving dinners were provided through the "Turkey Bucks" campaign, which enables customers to round up their purchase or add $1, $5 or $10 as a donation.
"We are so appreciative of the generous support from our customers and our hard-working associates," said Brad Street, President of the Intermountain Division for Albertsons and Safeway. "They have gone above and beyond this year to make a difference for those families in need this holiday season."
The meals come at the perfect time for The Idaho Foodbank, which is hoping to distribute 2.4 million meals in the final two months of the year.
"Albertsons keeps finding innovative ways to engage its generous associates and customers to help solve hunger in Idaho," said Karen Vauk, President and CEO of The Idaho Foodbank. "These high-quality, nutritious meals will be a welcome gift this holiday season for thousands of Idahoans in need."