Albertsons Wins Philanthropy Award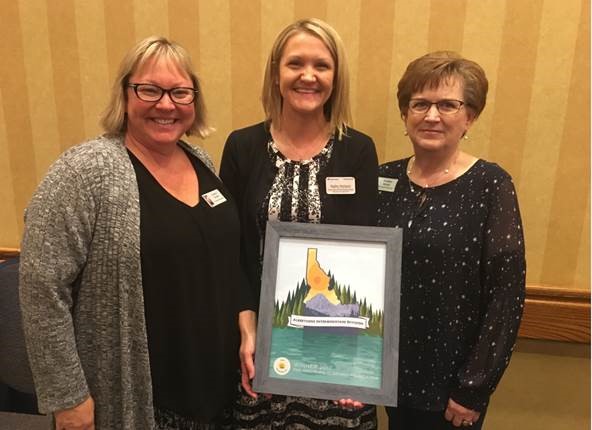 This year, The Idaho Foodbank had the tremendous honor of nominating the Albertsons Companies Intermountain Division for a special award – the Idaho Philanthropy Day Philanthropic Company/Foundation Award. With all the food and funds the company provides, as well as having a seat on our Board of Directors, the company plays a pivotal role in solving hunger in Idaho.
Joe Albertson, founder of the Albertsons grocery chain, provided the first food donation to the original Foodbank when it opened in 1984. Since then, the company has worked hand-in-hand in hunger relief, coming through with timely donations which help provide the meals Idahoans need.
Albertsons won the award and we're very grateful we got this opportunity to express our appreciation. All of our donors and volunteers mean the world to us, Albertsons helps lead the way.
Pictured: (L to R) Carlyn Blake, Development Manager, The Idaho Foodbank, Kathy Holland, Communications and Community Relations Manager, Albertsons, Karen Vauk, President and CEO, The Idaho Foodbank