Apple for Thought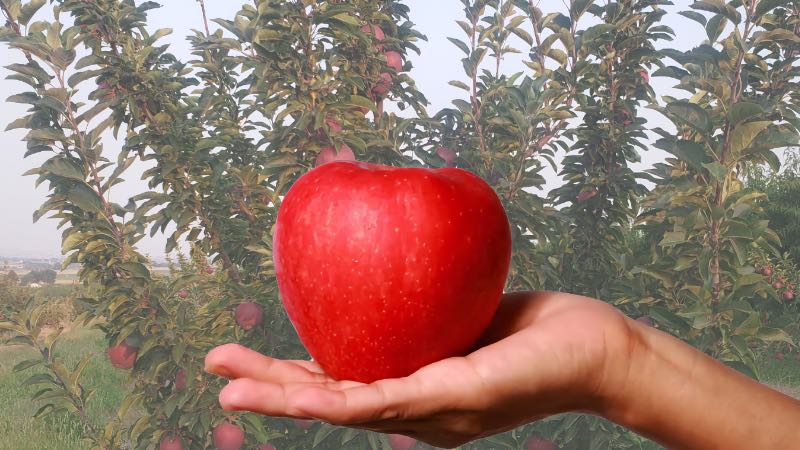 Crisp, sweet, and nutritious apples. They can be sliced, diced, and paired with delicious dipping sauces.
Incorporating this nutrient-dense fruit in our diets can aid everything from digestion to protection against free radicals (cancer-causing molecules). Eating apples is a great way to incorporate more fiber, potassium, and vitamin C into our diet. In combination with a balanced diet, these nutrients can aid in chronic illness prevention. Apples are an easy, healthy snack with vast benefits!
Apples have two fiber sources: soluble fiber and insoluble fiber. On one hand, soluble fiber slows the absorption of sugar and may keep your blood sugar levels stable. On the other hand, insoluble fiber, in spirit, acts like a sticky gumball. It rolls through the intestines clearing traffic and collecting foods that are too stubborn to pass. Both types of fiber are important to maintain bodily functions.
Though often associated with bananas, apples are rich in potassium. This electrolyte helps maintain fluid balance, blood volume levels, transmit nerve impulses and aids muscle contractions. Many doctors recommend more potassium for patients with high blood pressure.
Equally important are apples' bounty of Vitamin C. It plays a crucial role on a microscopic scale. There are trillions of cells that help our bodies function, and Vitamin C is essential in protecting cells against free radicals. Humans are among the few animals that cannot make Vitamin C on their own. Because of this, it is necessary to include vitamin C through dietary intake. Strong scientific research suggests that free radicals may cause cancer and other illness. It is incredible that apples have the nutrients to support protection against free radicals!
Apples are most abundant during fall. Apples are a year-round fruit in many areas, but September is when Gala apples in particular, shine. Buying fruits in season often means you pay less for them. Apples last 2-4 weeks in the pantry and 1-2 months in the refrigerator. This makes apples the perfect staple fruit for fall, and with Thanksgiving around the corner it is the perfect time to master that apple pie recipe.
Take advantage of this beautiful fruit by taking a bulk bag home from the grocery store. That saying "An apple a day keeps the doctor away" may ring true — when was the last time you ate an apple?
Recipe
Diabetic Splenda Apple Pie Recipe – Food.com
Ingredients
1 graham cracker crust (you can make your own or use a pre-made one)
1 egg white (slightly beaten)
5 cups fresh peeled apples
1⁄2 cup Splenda granular
1⁄4 cup Splenda brown sugar blend
3 tablespoons whole wheat flour
1⁄4 teaspoon salt
3⁄4 teaspoon cinnamon
3⁄4 cup whole wheat flour
1⁄8 cup Splenda sugar substitute
1⁄8 cup Splenda brown sugar blend
1⁄3 cup melted butter, scant
Directions
Brush egg white on crust, bake until light brown, about 6 minutes.
Combine next 6 ingredients, mix well, spoon into crust.
Mix remaining ingredients and either sprinkle over top OR roll and put on as the top of the pie in thin sheets haphazard for a rustic look. You may need to add a bit more butter if you wish to roll it.
Bake at 375 Fahrenheit for about 50 minutes or until bubbly.*.
Cool for about 4 hours.