Back to Nutrition Basics with My Plate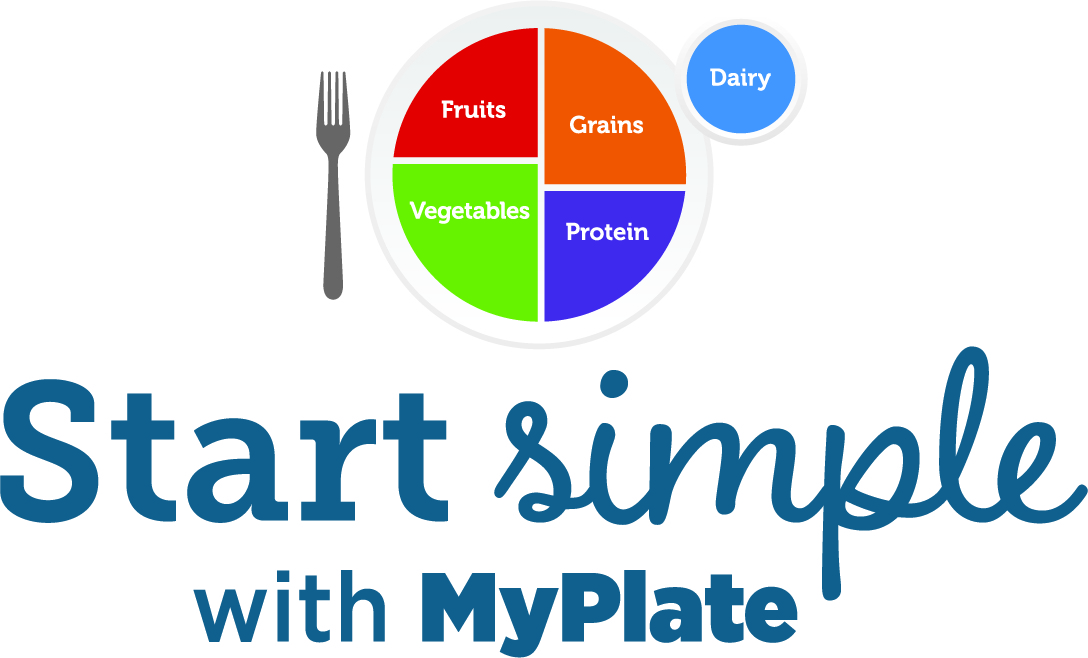 MyPlate, designed by the United States Department of Agriculture (USDA), is a framework for determining which foods to incorporate into one's diet. Previously known as the Food Pyramid, MyPlate provides guidance on how much and which types of the five food groups – Vegetables, Fruits, Grains, Protein, and Dairy – to consume as part of a healthy diet. The MyPlate model is based on the Dietary Guidelines for Americans 2020-2025, which are guidelines on what to eat and drink to meet nutrient needs, promote health, and prevent disease. 
 
The MyPlate graphic shows that vegetables and fruits should make up half of what we eat. Grains and protein should fill the other half, along with a smaller portion of dairy products. The daily recommendations for each food group vary depending on age. To learn more about food group servings specific to your age and gender, visit MyPlate.gov.  
 
As we head into the new year, it's a great time to focus on incorporating all food groups into our daily diet. To add colorful veggies to lunch or dinner, try this delicious recipe for Simple Stuffed Peppers from MyPlate.gov.