Benny's Pantry – Partner Highlight (ISU)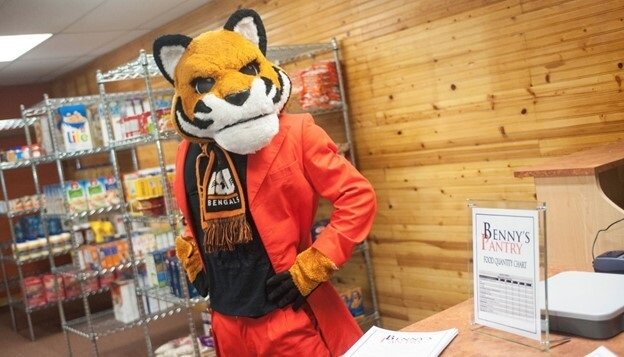 Benny's Pantry, located in the Student Union Building of Idaho State University (ISU), was opened in January 2014 as an initiative of the Student Affairs Department. It was the state of Idaho's first college or university food pantry. Additional locations were opened on the Idaho Falls campus in 2016 and on the Meridian campus in 2019.
The pantry recognizes that poverty is often a barrier for students who are working to obtain certifications or a college degree. Their mission is to alleviate food insecurity where it may exist and empower the student community to focus on learning. The goals of the pantry include creating a food-secure community by offering nutritious food, educating the ISU community about issues related to poverty and hunger, and cultivating a culture of service-minded leadership within the ISU student community.
In addition to food items, pantry visitors can pick up household and hygiene items they may also need. Benny's accepts donations of baby products, like diapers, and hygiene items such as shampoo, soap, toothbrushes, and feminine products.
Currently, Benny's Pantry is open four days a week, with late afternoon to evening hours to accommodate not only students, but staff and faculty who may also be struggling with food insecurity.
We appreciate our partnership with Benny's Pantry and other institutions of higher learning across the state.