Boise Veteran Receives, Gives Back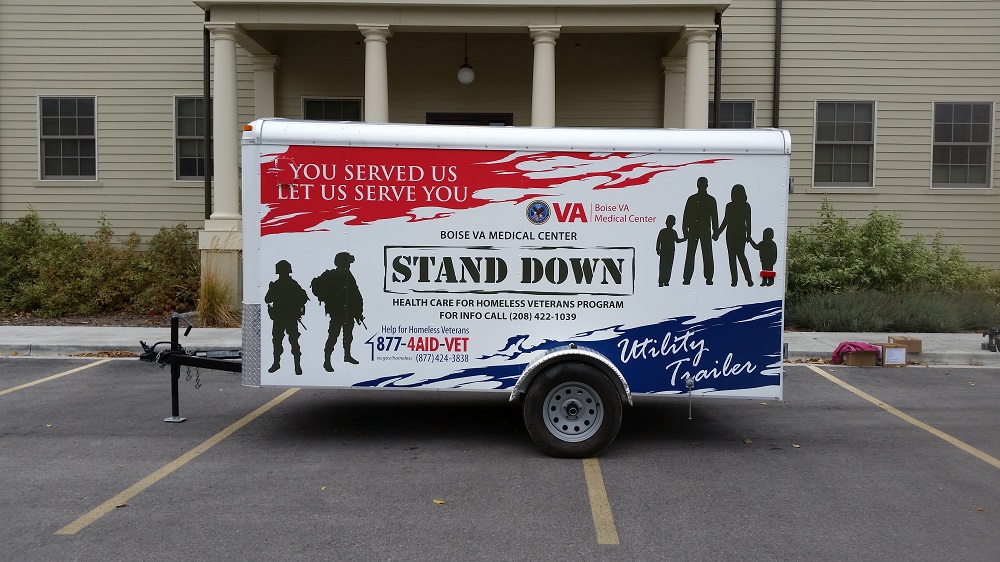 It's the season of giving and there are many worthy people in need of support. One portion of that group of Idahoans in need is our local homeless veteran population. On Saturday, October 21st the Boise VA Medical Center hosted its Homeless Veterans Stand Down Event. Local homeless veterans were provided a hot meal and had the opportunity to receive medical screenings, haircuts, surplus gear and more.
One of the recipients that day was Tom, who served as an Army cook in Fort Ord, California from 1959 to 1963. After serving in the military, he moved back to Boise where he met his wife. They have been married for 53 years and have spent countless hours giving back to their community as volunteers. In the 1980s, Tom's wife was President of Helping Hands Across the Valley. The two would go to the Foodbank and take food to Caldwell.
As a veteran, the Stand Down event means a lot to Tom.
"You get good stuff," he said. "You get brand new shirts, coats, hats and boots. I'm on a pension and these things really come in handy."
In addition to the items provided by the Boise VA, the Idaho Foodbank also provided non-perishable food during the Stand Down. Tom and his wife take this food and deliver it to their local Senior Center. They also purchase bread from Albertsons and deliver it to the Senior Center and to different churches.
Giving back to the community is what this season is all about and Tom understands the importance of helping out those in need.
"You get to help out a lot of people," he said. "I don't think the world would run without the work of volunteers."