Building a Healthy Community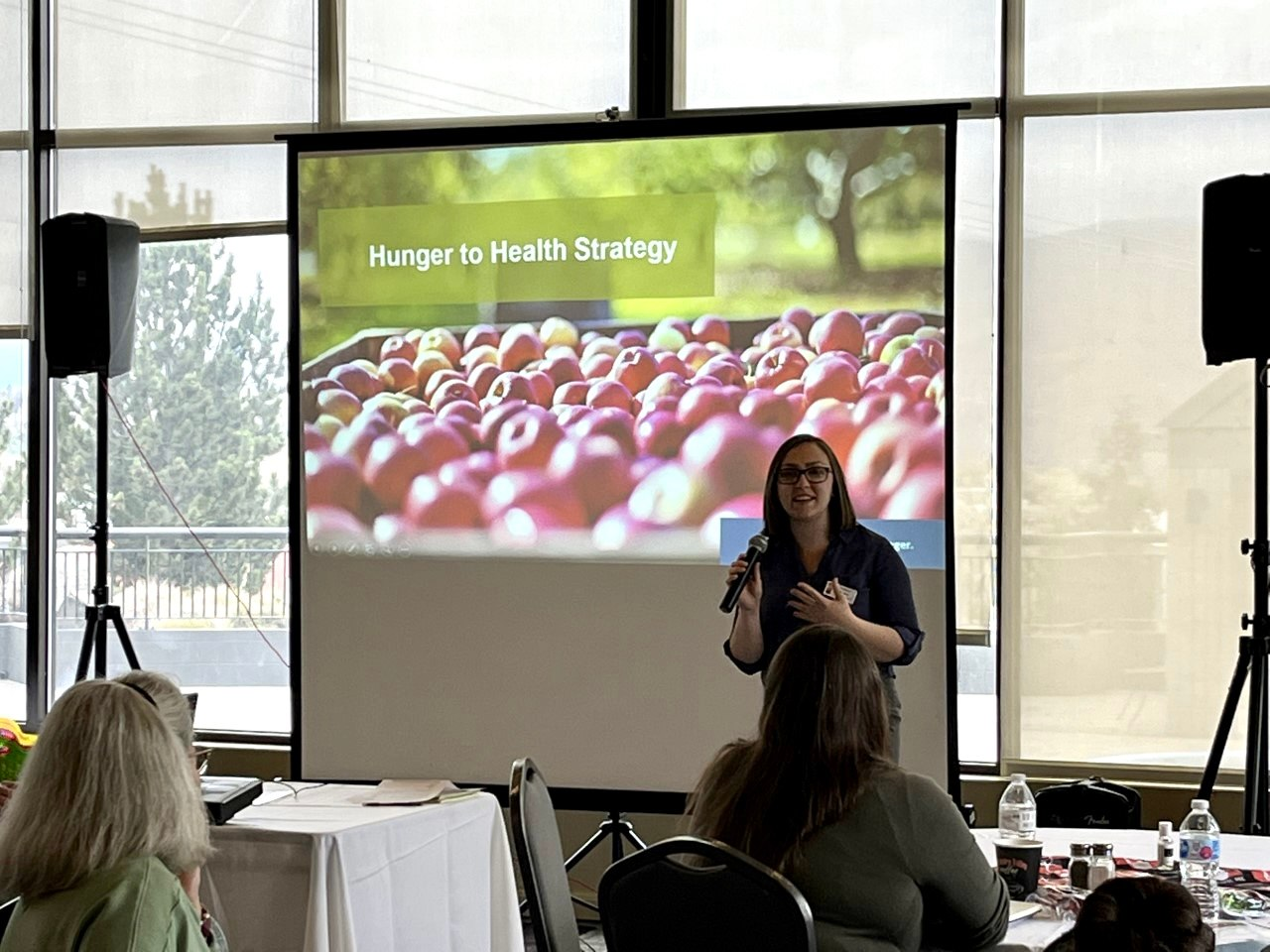 We know the importance of collaborating and working together to lift up our neighbors and support community health all year long. Collaboration is at the heart of our work to end hunger.
Part of that collaboration is increasing understanding of how food insecurity can impact many elements of a person's life. A growing number of health care providers are screening for social determinants of health to improve their treatment of patients. This includes asking patients if they have access to nutritious food. Social determinants of health are the conditions in the environments where people are born, live, learn, work, play, worship, and age that affect a wide range of health, functioning, and quality-of-life outcomes and risks. Access to nutritious food is a vital part of anyone's ability to succeed in life. You can learn more about social determinants of health here.
The Idaho Foodbank has been working with the BSU School of Nursing Public Health classes to educate upcoming health care providers about food insecurity and improve services for those in need. These students have worked on a variety of projects, including nutrition education and meal kits for people who are facing hunger while managing a particular disease or condition. The Idaho Foodbank and our partners have learned a lot from the work of these students.
The Blaine County Hunger Coalition is one of our community partners that is taking a comprehensive approach to address the health needs of their community. Recognizing that they were seeing hundreds of seniors each month, they co-located other services with their food distribution. This has included making community grocery shopping assistance available for seniors who are struggling to make ends meet and having a health care services clinic at a food distribution.
These are just a few examples of how we can join forces for better health in our communities and our state. We will continue to collaborate and work together to lift up our neighbors and support community health all year long.
Below are photos from some of the BSU Nursing student projects