Butternut Squash Soup
Ingredients
One 2- to 3-pound butternut squash, peeled and seeded
2 tablespoons unsalted butter
1 medium onion, chopped
6 cups chicken stock
Nutmeg
Salt and freshly ground black pepper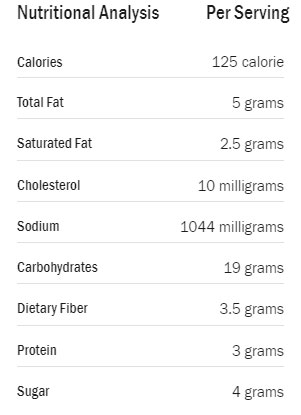 About Butternut Squash
Butternut squash is nutty, fresh, and sweet, with these flavor combinations it makes for an array of delicious recipes. Butternut squash is a great source of vitamin C, and A makes for an easy, healthy snack to prepare on the go or for dinner!
You can store these vegetables for up to one month in a cool and dark place such as the pantry. When you are ready to use, cut the ends off to make a flat surface, peel the skin using a vegetable peeler, slice in half and cube! Cubing butternut squash makes for easy prep time later, simply seal it in a Ziplock bag.
Here are some tips to choose a butternut squash:
Fresh: Fresh squash is often priced by the pound and most affordable during harvest season (September through early January). Choose firm squash, that feels heavy for its size, and has smooth hard skin. If stored properly in a dark cool area they can last for 8 weeks.
Frozen: Frozen squash makes a convenient choice because it is pre-cut, ready to use, and a great option for roasting. Frozen butternut squash is flash frozen at peak freshness and locks in nutrients, making it just as nutritious as fresh. Frozen vegetables can also be a great option because they are often less expensive than fresh, and will last until you are ready to use them.
Canned: Canned butternut squash makes for easy butternut squash soup, pies, and purees. Veggies in this form can last up to 2-5 years in good conditions. Store canned butternut squash in cool dark places, such as your pantry for best results.
Butternut squash can be a great addition to your little one's diet as well as your own. Involving your kids in the kitchen fosters an opportunity to encourage your children to try new foods! Here are some tips for introducing butternut squash to your little ones in the kitchen!
Children 2 and Under Can:
Identify fun colors and learn names of fruits and vegetables. Have them use their sense of touch taste, and smell alongside you!
3 Year Old Children Can:
Cut fun shapes out of butternut squash using a cookie cutter
4 Year Old Children Can
Mix up the seasoning ingredients using a Ziplock bag. Have them transfer the butternut squash in the bag, and shake the ingredients around! A no-mess job that lightens the cooking load!
For more tips on involving kids in the kitchen, check out the Cooking Matters website!
https://cookingmatters.org/