Choice Pantry Opens in Lewiston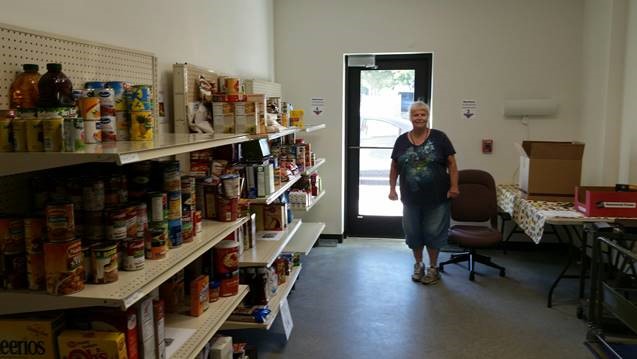 The new Foodbank facility in Lewiston, serving north central Idaho, is serving its community in a wnew way – as a choice pantry for recipients of food.
Choice pantries enable food box recipients to fill their box with food they choose. Instead of leaving with a pre-filled bag or box of emergency dry goods, they're able to walk through the pantry in a similar way they may visit a grocery store, choosing food which fits their needs.
Our two amazing volunteers Aunt Liz and Karen did a fantastic job and really loved the process. On our first Friday (the day the pantry is open each week) we helped 19 individuals seeking assistance, distributing 378 lbs. of dry goods and 71 lbs. of produce.
"Recipients love being able to choose what canned or boxed goods they take home and the fresh produce has added another positive element to food distributions," said north central Branch Manager Chico McKinney. "Another positive for recipients because of our new facility is their access to wait their turn in the lobby in comfy chairs and air conditioning rather than standing outside in the weather waiting their turn. We've heard no complaints about having to wait, in fact, folks visited with one another."
We are so proud of the Foodbank team and volunteers for putting this together and making a reality the goal of showcasing a Choice Pantry out of our facility. Our objective is not become another big local pantry but to demonstrate the importance of at the highest level of service for the those seeking assistance while reducing food waste from our inventory.