CHS Primeland Helps Lead Effort To Solve Hunger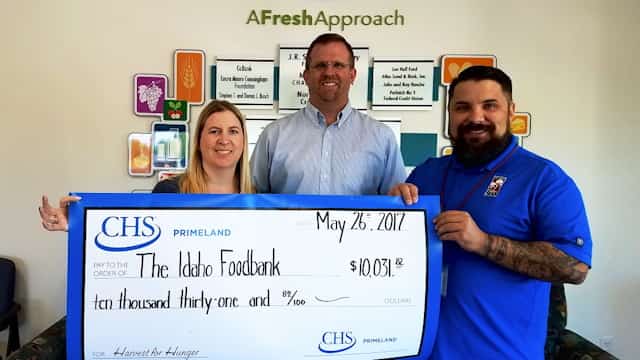 CHS Primeland and its partner growers are feeding north central Idahoans with their product and helping solve hunger with their generous donations. The organization has risen as one of the leaders in north central Idaho in working to provide support to help the families who are in need.
Representatives from CHS stopped by our new north central Idaho facility with a pretty amazing gift in May. The proceeds from their Harvest for Hunger campaign had been collected and they dropped off more than $10,000! That's enough to provide the food for more than 40,000 meals. These funds come from the growers who are spending their days growing our food. It's an honor they're such integral partners in helping solve north central Idaho hunger.
Our partnership and work with CHS Primeland is key to feeding as many north central Idahoans as possible. Their continued support through events, volunteering and fundraising is a pivotal part of what we do. Thank you so much to the employees and customers of CHS Primeland.