Cucina di Paolo Calendar Just Keeps On Giving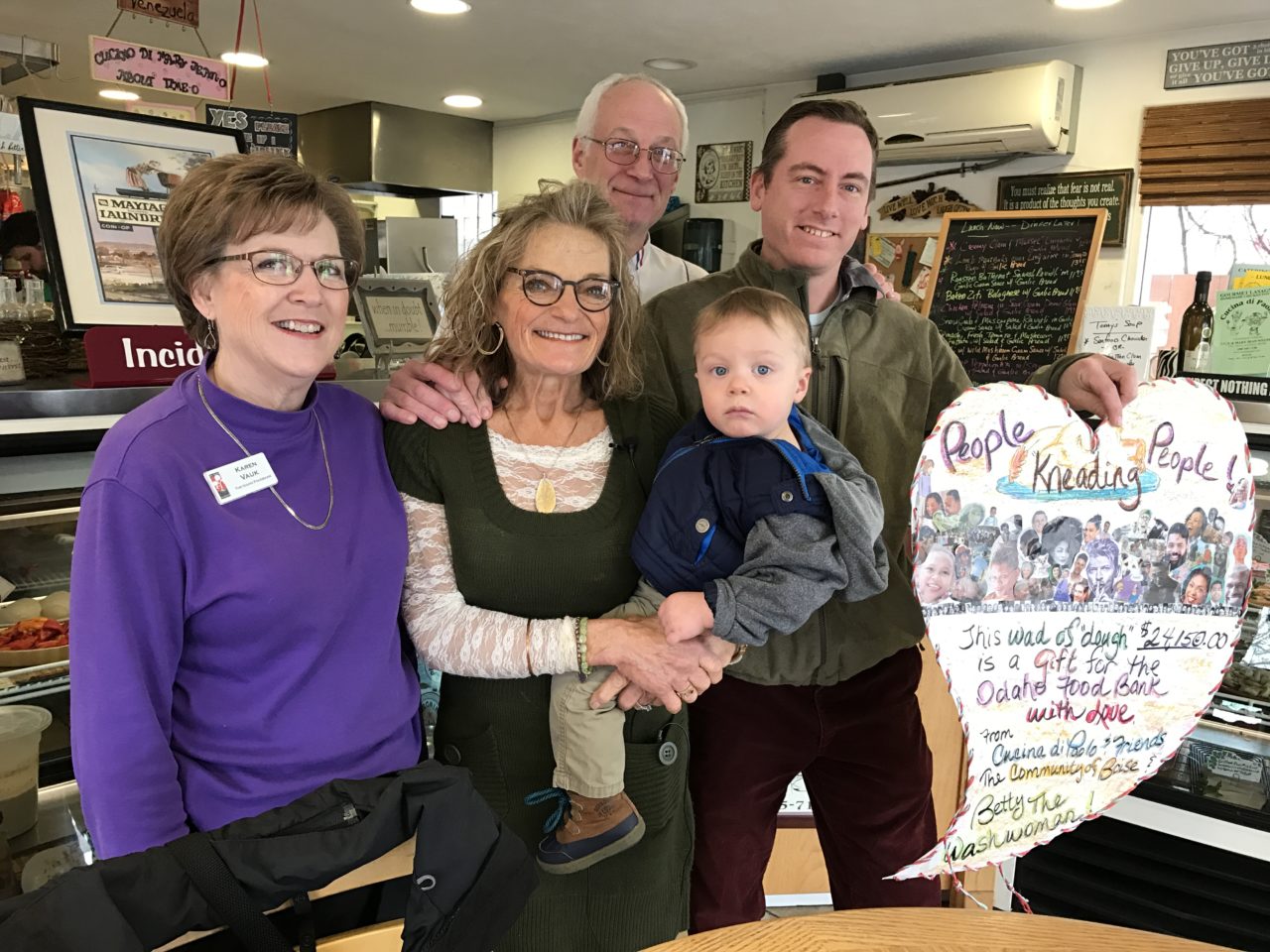 Early this year, we celebrated an incredible gift from Mary Jean and Paul Wegner and Cucina di Paolo in Boise. Anyone who frequents that restaurant knows, they don't do anything small. Their giving spirit is no different.
After selling calendars with "Betty the Wash Woman" featured on each page donning garb celebrating holidays and special events for each month, Cucina di Paolo invited us to the restaurant for some big news. What we learned was that the restauranteurs and the community had come together to raise more than $24,000 to help solve hunger in Idaho.
Now, we're learning even more. The community has continued to purchase the calendars and Cucina di Paolo has become the gift that keeps on giving. Overall totals from the restaurant have now surpassed $27,000 – enough to provide 135,000 meals. It's so far beyond what we expected and such an incredible gesture by the whole Wegner family.
Thank you for all you do!