Dairy Health Nutrition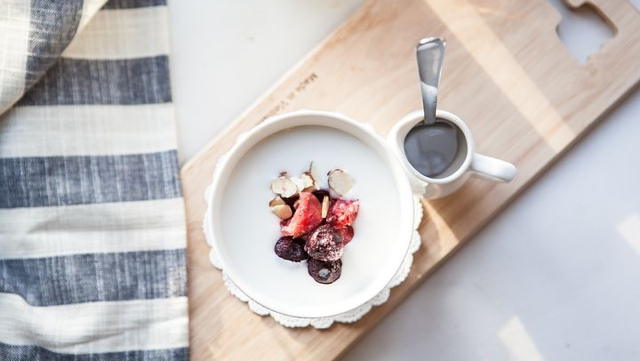 June is National Dairy Month
Why Eat and Drink Dairy?
Dairy has important nutrients that are easy for the body to absorb. Calcium, vitamin D, and phosphorous help to build and maintain strong bones and teeth. This is especially important for older adults and can help lower the risk of osteoporosis.
What if I Can't?
If you can't eat or drink dairy products, focus on other good sources of calcium. Soy, lactose-free, or other fortified milk drinks may be an option. Leafy greens like spinach or kale, canned fish with bones, and fortified juices are other sources of calcium.
Thanks to wonderful supporters such as Dairy West, a significant amount of dairy in the form of milk, yogurt and cheese goes to those facing hunger every month!
Below is a fun video recipe from Dairy West for a pear-strawberry banana split:
[embedyt] https://www.youtube.com/watch?v=VEdfWiIxvHQ[/embedyt]
[divider style="shadow"]
Dairy West, a long-time supporter of ending hunger in Idaho, has resources to share with your neighbors. Learn more about the resources you can order or download and print to help your community learn about the health benefits of dairy by clicking here. From a food tracker to an infographic on how milk can help your body, these resources are an asset to any household!