Dairy West and Albertsons kick off "Moo Bucks" with Special Event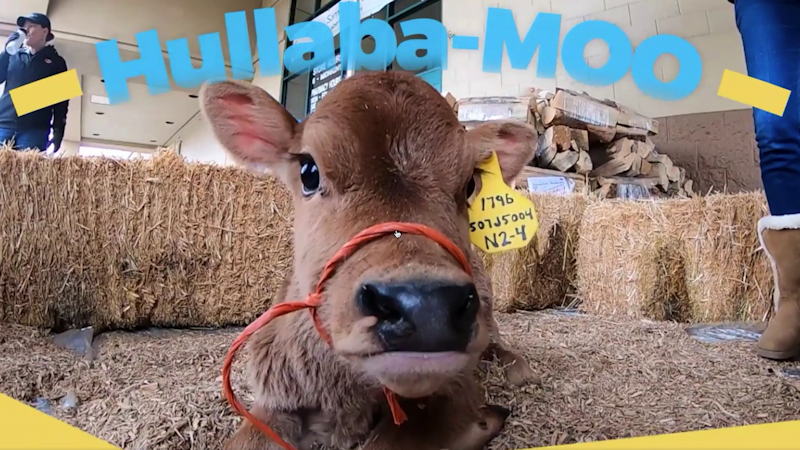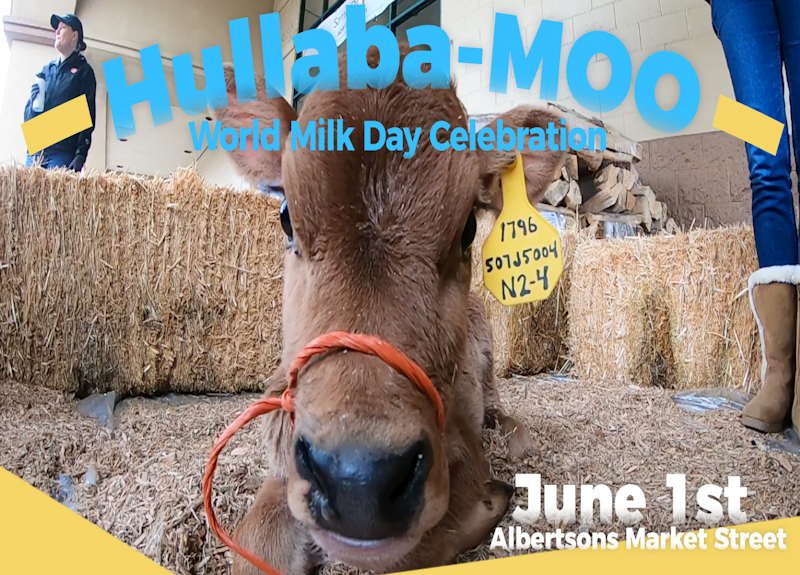 Dairy West is raising a commotion over World Milk Day June 1 by launching a "Moo Bucks" campaign with Albertsons benefiting The Idaho Foodbank and Idaho families in need.
People can donate "Moo Bucks" at Albertsons checkouts June 1-15. The donations benefit The Idaho Foodbank, which will purchase and distribute dairy foods to clients and give them vouchers to redeem for milk.
Dairy West, Albertsons, and The Idaho Foodbank will kick off the new effort at a special event dubbed Hullaba-MOO June 1 from noon to 3 p.m. at Albertsons Market Street in Meridian at 3499 E. Fairview Ave. The free event is open to the public.
Hullaba-MOO will feature games, prizes, dairy-focused classes, the opportunity to take a selfie with a calf, and in-store sampling by Idaho dairy food purveyors like Ballard Family Dairy & Cheese, Chobani, and Darigold. The Girls Scouts of Silver Sage will also be on hand to provide activities and celebrate the annual "Cookies from the Heart" campaign, which also benefits The Idaho Foodbank.
According to Morgan Wilson, chief development officer at The Idaho Foodbank, the $5,000 Dairy West and the Girl Scouts raised earlier this year via the "Cookies from the Heart" effort helped provide 7,000 gallons of milk to those in need.
"We utilized the donation to help purchase milk for our Backpack program, which provides nutritious meals over the weekends for kids enrolled in their school's free-and-reduced breakfast and lunch program," Wilson said. "We follow a very prescribed menu for this program to meet the nutritional needs of kids and each Backpack includes a serving of milk."
Meanwhile, Wilson said the vouchers from the "Moo Bucks" campaign will be distributed to school pantries and partner agencies.
Dairy West CEO Karianne Fallow said its "Moo Bucks" campaigns are an easy way for people to make a big difference in the lives of Idaho families struggling to get enough nourishment.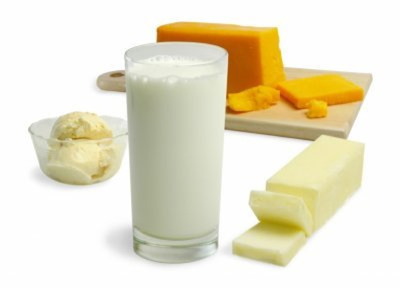 "There's a huge milk gap in our country," Fallow said. "Feeding America reports that on average people served by food banks receive the equivalent of less than 1 gallon per person per year. Today, one in seven Americans relies on food banks for nutritional assistance. And here at home in one of the top agricultural-producing states in the country, more than 210,000 Idahoans — including nearly 70,000 children — are food insecure."
Fallow said while it's easy for people to donate canned and dry goods, fresh milk is much harder to donate because it's perishable. Thus, even though food pantries report milk is one of the most requested items, it's difficult for them to meet the demand.
"Milk is a unique and great choice for individuals struggling with hunger," Fallow said, "It's a nutritional powerhouse, provides eight grams of protein, and nine essential nutrients, including three of the top nutrients commonly missing in the American diet."
About Dairy West
Dairy West is a regional dairy promotion organization established in 2017 to represent dairy farmers, processors, and supply chain partners in Idaho and Utah. A Qualified Program regulated by the USDA National Dairy Promotion & Research Board, the 501(c)(6) organization raises awareness of the importance of dairy farming, promotes the health and nutritional benefits of dairy foods, and encourages global demand for Idaho and Western U.S. dairy foods through coordinated marketing and communications efforts, nutrition counseling, and research programs. Visit DairyWest.com for more information.