Diabetes Awareness Month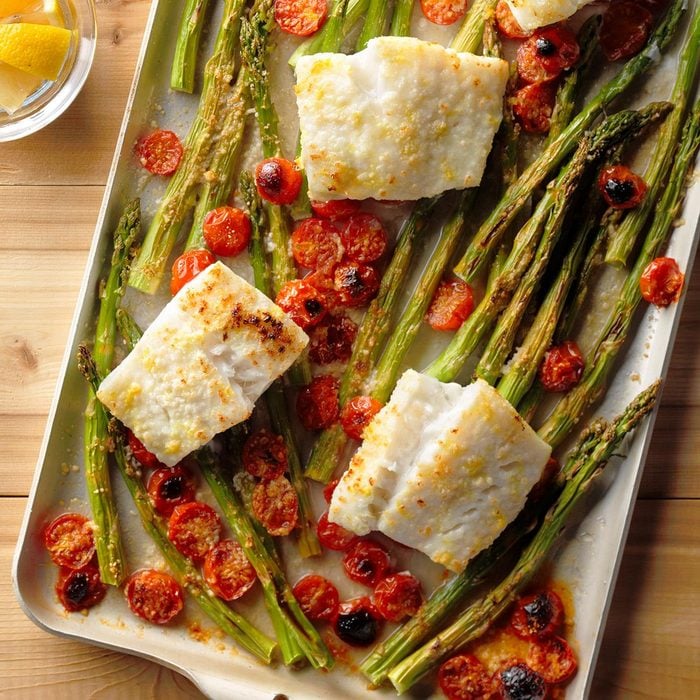 November is Diabetes Awareness Month. When someone has diabetes, their blood (glucose) sugar levels are too high. Glucose comes from carbohydrates like bread, white rice, and sweets. A healthy diet for someone managing diabetes involves eating a variety of foods from all the food groups while maintaining a healthy blood sugar level.
We know that dietary restrictions, including for people managing diabetes, can make it challenging to find nutritious food. Certain foods may be more difficult to find in the store and be more expensive. We know that some of our neighbors in need require specific foods due to a dietary restriction. One way that you can help is by donating a variety of foods, such as shelf-stable protein, whole grains or low sodium items, to your local food pantry or at a food drive.
This cod and asparagus recipe is a simple, diabetic-friendly meal that is tasty and easy to make. Cod is a low calorie and high-protein food that is great protein choice. A family favorite, this meal is simple to prepare and easy to throw in the oven for a few minutes.