Empty Bowls and Full Hearts in Pocatello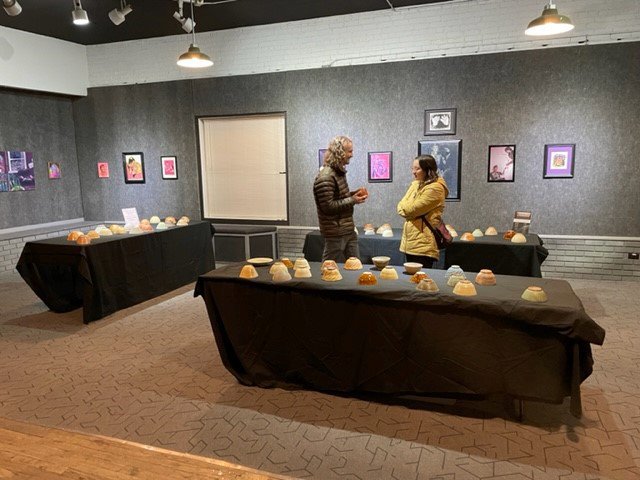 Last month was the 4th Annual Empty Bowls event in Pocatello. This event would not have been possible without the Pocatello Arts Council and Idaho State University (ISU) Ceramics. Individuals came to the Westside Players Warehouse to purchase handmade artisan bowls to support The Idaho Foodbank, while also enjoying soup, bread, and live music. Thank you to ButterBurrs restaurant for providing delicious soup and Round River Bakers for providing freshly made organic bread for the event.
Empty Bowls is a way to help those who are struggling to fill their own bowls with nourishing food. This year, Empty Bowls in Pocatello raised enough funds to provide food for over 13,000 meals. We could not be more grateful for all who attended and supported this event to help individuals who are struggling with food insecurity in Eastern Idaho.