December 11, 2021 @ 8:00 am

-

12:00 pm
7Cares Idaho Shares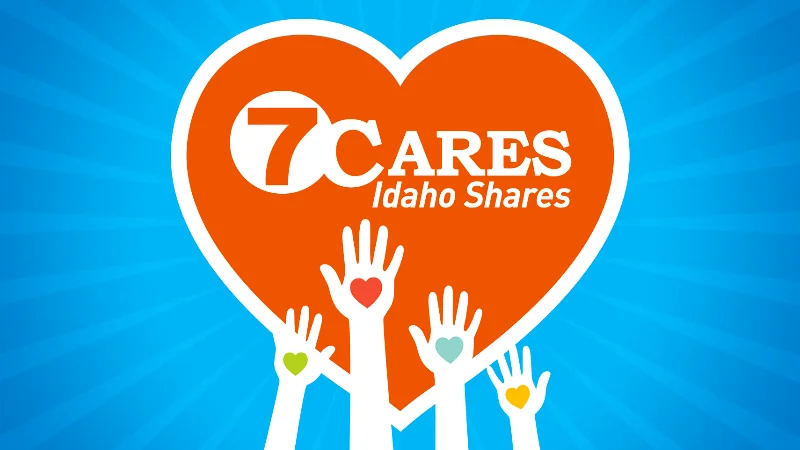 7Cares Idaho Shares
The 14th annual 7Cares Idaho Shares will take place Saturday, Dec. 11 from 8 AM to noon. The KTVB fundraiser was exclusively virtual in 2020, but 7Cares Idaho Shares is returning to a live event in 2021 while also accepting donations online.
This is the 14th year of this annual event. KTVB's reach is SW Idaho and into Western Oregon.
Last year (2020) KTVB collected 123,488 lbs. of food that was divided between The Idaho Foodbank, Salvation Army and Boise Rescue Mission.
7Cares Idaho Shares began in 2008 as a food and cash donation drive at the KTVB studios.
Prior to the pandemic, KTVB was generously donating approximately $75k to each benefitting nonprofit, but in 2020, 7Cares Idaho Shares was able to provide $330k to each nonprofit.
Donations of both food and cash can be taken at all 8 locations including 4 Fred Meyer locations and 4 Albertsons stores in Idaho.
KTVB will be asking for financial donations from Nov 29 – Dec 10th every day during three news broadcasts (morning, noon, evening).  If a donor makes an online donation on KTVB's Mighty Cause webpage (https://www.mightycause.com/story/7caresidahoshares), volunteers will enter their names to scroll during the broadcasts.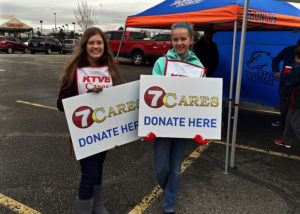 Non-perishable food and cash donations can be dropped off at the locations below on December 11 between 8 a.m. – Noon:
Albertsons – 5100 W. Overland Rd.
Albertsons – 909 E. Parkcenter Blvd.
Fred Meyer – 5425 W Chinden Blvd.
Fred Meyer Eagle Island Marketplace – 1400 W. Chinden Blvd.
Albertsons – Cherry & Ten Mile – 3301 W Cherry Lane
Albertsons Greenhurst & 12th Ave. – 2400 12th Ave. Rd.
Fred Meyer – 50 2nd St. S.
Fred Meyer – 705 Blue Lakes Blvd. N.
Be sure to tune in to KTVB on Saturday, December 11 from 8 a.m. to 10:30 a.m. and watch the generosity of our community as KTVB broadcasts live from select Albertsons and Fred Meyer stores.