March 11 @ 5:30 pm

-

7:30 pm
Progressive Dinner – Feeding the 5000 Families Food Drive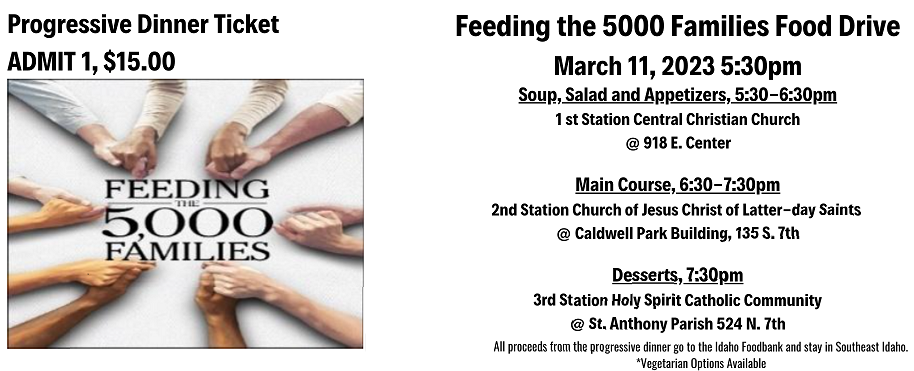 Please join us Saturday, March 11th in Pocatello for the 24th annual Feeding the 5000 Families Progressive Dinner.
Purchase Tickets:
Idaho Foodbank Warehouse, 555 S. 1st Ave or at the 1st station on the event.
Soup, salad, and appetizers will be offered at the 1st station beginning at 5:30 at Central Christian Church 918 E. Center. The main course will follow at the Church of Jesus Christ of Latter-day Saints at the Caldwell Park Building, 135 S. 7th from 6:30 to 7:30. Desserts will then follow at Holy Spirit Catholic Community at St. Anthony Parish 524 N. 7th beginning at 7:30pm. Vegetarian Options will be available. All proceeds from this dinner will benefit our Eastern Idaho neighbors struggling with food insecurity.