Food Affects More Than Stomachs: Tarrance and Brandye's Story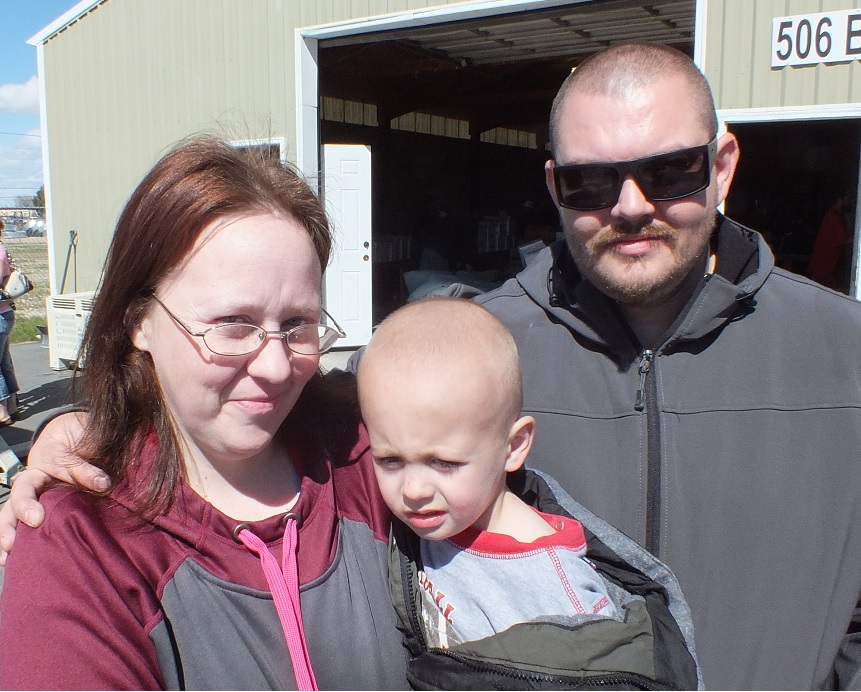 Like many Idaho families, Tarrence and Brandye don't need help every single day.
Instead, it's the end of the month, when bills pile up and the money from the last paycheck draws thin. Those are the difficult days.
"By the end of the month, our cupboards are empty; our fridge is empty; everyone is hungry," Tarrence says. "You keep trying to stretch it just a couple more days. Just one more day."
Tarrence says that's when he and Brandye head to one of The Idaho Foodbank's partners for assistance.
But even with the thought of empty cupboards and five hungry kids at home, asking for help isn't easy.
"It's very discouraging," Tarrence says. "We work to the bone. We sweat and work our way to tears just to survive. It's very hurtful to the heart and to the spirit. It makes me feel like I'm not doing enough for my children and my wife.
"Just two days ago I was talking to (Brandye) and asking her if I was doing everything right or if I was doing something wrong."
But, Tarrence isn't doing anything wrong. Only 30% of jobs in Idaho pay enough for a family of four, let alone a family of seven. Tarrence works for a local cleaners company and Brandye works in fast food.
"We borrow food when we can," Tarrence says.
That's why Tarrence says the Oasis pantry in Caldwell is so important. When the bank account gets low and his own self-doubt creeps in, he is able to alleviate just a portion of the burden weighing on his mind.
"It's very nice," he says. "It's amazing. We can feed all our kids, no worries. There's just a burden that's lifted off."
He says, the benefit may be temporary, but it's something he appreciates longer than the food lasts.
"It gives me an extra day to not worry about it. Now I can set a plan to find a way to get an extra 20 bucks to get something to put in the fridge."